Sometimes people avoid going to churches because the building makes them uncomfortable or anxious. Outdoor services create new opportunities for stigma-free church attendance. It's also a fun change of pace for regular attendees, but outdoor sermons require more planning than a typical Sunday morning.
Here are some things to consider if your church is holding a lakeside service this year. You'll have everything you need to host an incredible morning while making everyone comfortable.
1. Provide Some Shade
Direct sunshine can make even cool mornings feel sweltering. People won't want to sit in the heat for an hour or expose themselves to potential sunburns. Church leaders can rent or buy canopy tents to provide shade for those who want it.
The shade will keep people comfortable and reduce the risk of heat illnesses for older members. Tents could also be helpful for future events like outdoor Bible studies or vacation Bible school events.
2. Offer Water Bottles
Warmer temperatures also create an intensified need for water. People in charge of outdoor church services should provide free water bottles to anyone who attends. They can sip on them throughout the worship and sermon to regulate their body temperature and remain comfortable.
3. Remember Safety Precautions
It's essential to have safety precautions in place when holding a lakeside service on a boat. Pastors and anyone else on the water should have access to liferafts that can be released in less than a minute to ensure everyone's secure. 
It's also helpful to create fully stocked first-aid kits for emergencies like accidental cuts or other injuries. Outdoor elements and rough terrain make anything possible. Preparing for emergencies makes each church service safer for everyone.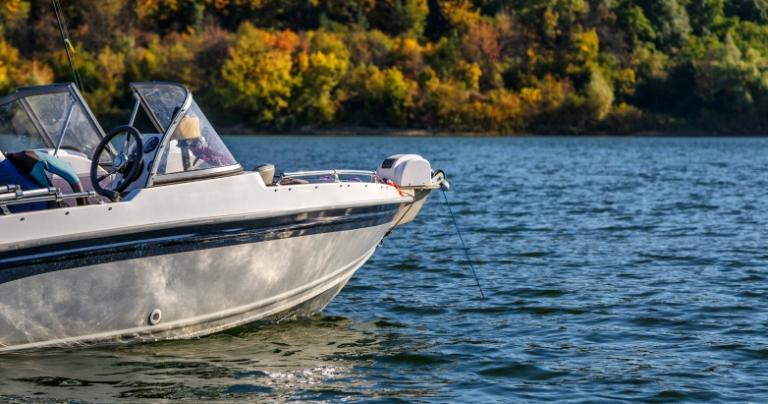 4. Stay Near Public Restrooms
People always want to be within reach of a restroom. Everyone from young kids to elderly members may need the bathroom on Sunday mornings for various reasons, so outdoor locations without this amenity will passively discourage people from attending.
Selecting a recreational lakefront area with public restrooms provides this need while maintaining the space necessary for everyone who regularly attends services. Someone could also volunteer their backyard and indoor bathrooms if a church member lives on a lake.
5. Find Entertainment for Kids
Children typically have separate rooms for their nursery or Sunday school classes. It gives them space to have fun and be loud without distracting anyone who wants to hear the sermon.
Lakeside services should have a comparable area for kids. After attending Sunday school under an awning, they could play on an outdoor playset at the recreational lakefront area. Infants and babies may also need an air-conditioned room nearby if the service happens during summer's peak temperatures.
6. Offer Lawn Chairs
Some church attendees may sit on the grass, but not everyone can do that comfortably. Lawn or plastic patio chairs are easy to get in bulk and save for future church events. People with mobility issues will still be able to attend the lakeside service and the church will gain more supplies for outreach programs.
7. Stock Extra Towels
Accidents are bound to happen at a lake. Someone could fall off a boat or kids could start splashing each other. It's always helpful to stock extra towels for lakeside services. Even if no one uses them, they're ready to help if someone gets wet.
8. Set up Speakers
When someone sings or preaches in a church building, the walls improve the acoustics so everyone can hear things clearly. Those helpful features disappear for outdoor services.
The church leadership team should set up speakers in the hours before a lakeside worship service or sermon. Extension cords could hook speakers up to power outlets outside public buildings on the lakefront lot. If those aren't available, external batteries will serve the same purpose.
Wireless microphones could hook up to the speaker system so everyone can easily hear the worship team, pastor and any other person who speaks. Choosing from the available microphone types and testing them before the service begins will ensure everyone can hear the church service without issue.
Host a Lakeside Service This Year
Holding a lakeside service isn't challenging, but it does require some planning. Thinking about how the church leadership team can prepare the venue, plan for emergencies and keep everyone comfortable will lead to success. It may even appeal to new attendees who wouldn't mind hanging out by a lake.