A community sports field can bring your congregation together through friendly competition and encourage active, healthy lifestyles. It can be ready in just a few weeks with the right tools and careful planning.
These five tips will help you get there. 
1. Incorporate Multiple Sports
Many community fields contain elements of multiple sports to make the most of their limited space. They can be used for soccer, football, baseball, lacrosse, field hockey and several other outdoor activities. You should take the same approach and incorporate variety into your parish's new field.
Your field needs to be big enough for multiple sports. Football, soccer and baseball require the most space. Each sport's fields have widely different dimensions:
Football:

A youth-sized football field is

96 yards long and 70 feet wide

. A full-sized football field is 120 x 53.5 yards.

Soccer:

A youth soccer field is

100-110 x 60-70 yards

. A full-sized soccer field is 115×74 yards.

Baseball:

Little League bases are 60 feet apart. There are 46 feet between the pitcher's mound and home plate, and there must be at least 180 feet between home plate and the edge of the outfield. The field

should also face east/northeast

to limit sun glare.
If your field is big enough to accommodate these sports, it will also work for others. You can paint new lines and set up temporary boundaries for different activities as needed. If you want to include seating for spectators, make sure to leave extra room for benches and bleachers.
2. Decide on Grass or Turf
Next, you need to determine your field's surface. Natural grass and artificial turf both have their advantages. Grass will make the initial project cheaper and simpler, and it tends to provide better traction than turf. However, grass also requires constant maintenance and will eat into your church's budget.
Installing artificial turf will be more expensive, but maintenance is much easier. All you have to do is drain it after heavy rainfall and periodically brush it to remove excess beads. Proper care ensures a turf field lasts up to 10 years before needing repairs. Grass fields are lucky to last a few years before showing signs of deterioration.
Turf also comes in three main types: nylon, polyethylene and polypropylene. Polyethylene is the most versatile and the most common for sports fields. Nylon is more durable, but it's also coarser and less comfortable for athletes. 
In either case, the turf or grass should be 1-3 inches tall for maximum safety and visual appeal. Anything lower than that doesn't provide enough traction, while anything taller makes the field look unkempt.
3. Get the Necessary Permits
Your community field project will likely require land-clearing permits from your local government. These permits confirm that you can break ground and remove and dispose of earth from the project's site. Officials will also help you find underground utility lines so you can safely excavate. 
Creating a field is also an environmental project. You should consider consulting local authorities about sustainable land development practices. This gesture will help you get the parish community's seal of approval as well.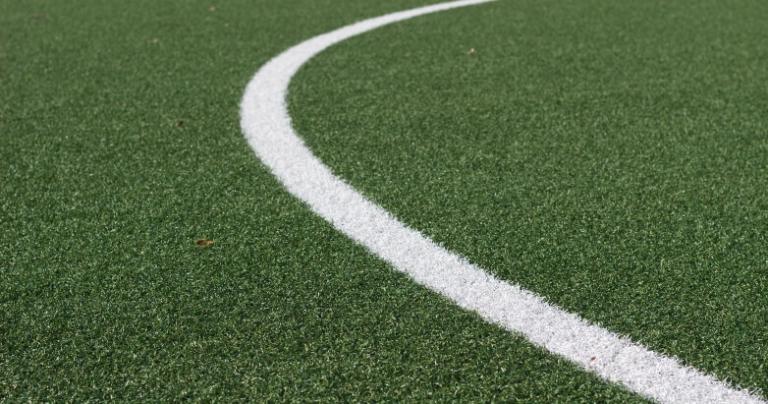 4. Evaluate the Land
Start by evaluating your land and identifying objects that need to be removed. Get some church volunteers to scour the field so nothing goes unnoticed. You must remove rocks, vegetation and all signs of animal activity. Record everything you find to ensure you get all the necessary tools. The project may require this equipment:
Chainsaw

Brush grubber

Tractor

Excavator

Bulldozer

Backhoe

Wood splitter
Renting is more cost-effective than buying since you only need the tools and equipment for a few weeks. Your local home improvement stores will help you find exactly what you need for a sports field project.
5. Clear the Land
Clearing the land for a sports field seems straightforward but is more complicated than you think. You need to work in the right order so the project goes smoothly. Follow these steps:
Remove all artificial structures.

Cut down trees and remove the stumps.

Gather all rocks.

Cut back the undergrowth.

Flatten the land.

Plow the soil and add new seeds and fertilizer if you're planting grass

.
The excavation will accumulate a lot of waste, so you should consider renting a heavy-duty dumpster for easy disposal. You can also donate wood and stones to local construction companies as scrap parts. 
Enjoy Your New Sports Field
These five steps lay the figurative foundation for your community sports field. Once you successfully clear the land, your church is free to make its own additions. No matter what sports you play, getting outside and playing with your neighbors is always worthwhile.