Your church building may have been around for decades or even centuries. It's a place that carries history and years of spiritual upliftment and worship, and for many more years, it will be home to numerous individuals. 
That's why it's crucial to maintain the building with inspections, repairs and regular cleaning. Here are some maintenance tips to help you keep the church property in good shape. 
1. It Needs Daily, Weekly and Monthly Cleaning Schedules
Daily cleaning should include disinfecting bathrooms, wiping furniture, windows and doors, emptying bins, vacuuming rugs, and sweeping offices, kids' ministry rooms and the church entrance. 
Occasionally, you should do a deep cleaning. This process should involve moving heavy furniture, vacuuming those hard-to-reach areas and washing curtains. 
Regular cleaning will help you keep tabs on anything that needs repairs or replacements, like light bulbs or damaged cabinets. 
2. Proactive Maintenance Is the Best Approach
Follow this detailed maintenance list to keep the church building in good condition: 
Inspect the Church Building's Exterior
Older church properties usually have more complex structures, so you may want to get inspections done by specialist contractors. When they inspect the building, follow them and ask questions to learn how to spot problems.
Generally, how often you inspect and make minor fixes will depend on the building's age and type. Some issues to look out for include cracks, areas of water penetration, loose mortar and faded paint or sealants. 
Occasionally, the building's exterior will need touch-ups like painting, retiling, application of waterproof material and crack sealing. 
Prevent Premature Roof Replacement
With the proper care, roofs can last up to 50 years. Some ways to practice preventive maintenance include cleaning drains and gutters regularly and checking for water damage and cracks in the drainage system. You will also want to inspect the roof timbers and eaves for dampness or moisture after rainy seasons. 
Preserve the Walls 
Because it's an older church, the walls carry history and heritage that must be preserved. While preservation starts by maintaining the walls outside, you should also inspect the inside walls for water penetration, fading paint and cracks. Clean the walls regularly, and repaint them when necessary. 
Protect the Floors 
Similar to the walls, the floors also carry the church's legacy. To preserve the floors, place carpeting or mats in areas with heavy foot traffic, like aisles and entrances. It's easier to vacuum rugs than replace an entire floor. Ensure the floors are cleaned and polished with the suitable materials and chemicals. 
Test Windows and Doors 
Inspect doors and windows regularly to ensure they close properly and are free from water damage or bug infestation. 
In wet months, rain and snow can cause issues like mold and wood rot from excess moisture. If you have wood windows, ensure they are treated before and after winter and spring. Contractors can use protective sealants like polyurethane or silicone caulking to make the wood waterproof and prevent moisture from settling.
Check the Tower and Bell 
Set aside time to inspect and organize repairs for the church tower and bell. When you or your hired professionals go up to assess it, check for cracks, signs of aging and the condition of the bolts. If anything has rust, replace it. You will also want to ensure the ropes attached to the bell are in good condition or replace them if needed. 
For areas like the garden, invite people to volunteer their time for maintenance. They can do easy tasks like mowing the lawn, watering plants and cleaning up dead branches or leaves from trees. Make it easier for them with helpful garden equipment like protective gloves, rakes and garden stools. 
3. Preservation Is Key
Whether you inspect the building yourself or hire contractors, you should have a plan to carry out preventive maintenance. It's better to make as few changes as possible to preserve the building's integrity and history.
Avoid making repairs on parts that are old but still function well. If repairs or replacements are needed, ensure that contractors use materials and techniques as close to the originals as possible. Make a record of these changes for future reference and to help those who will come after you preserve the building's integrity.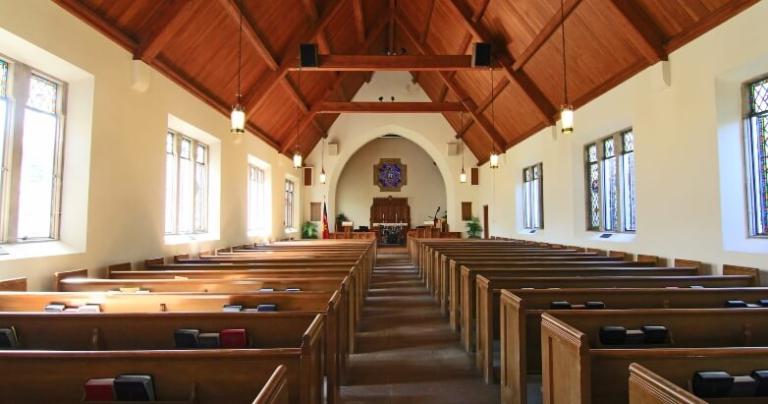 Extend the Life of the Building as Much as Possible
Look into the future and take intentional steps to protect the structural integrity of your church property. With older buildings, prevention and maintenance are always better than replacement.