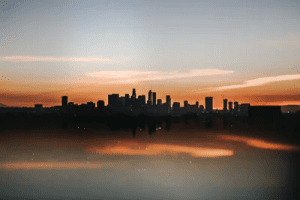 Once upon a time I ran a marathon—26.2 miles, a long way for someone who is not a natural runner. Some tend to question their life choices while training for and running a marathon, as it pushes you to the very edges of your will. Some lessons are best learned by going through adversity, and running a marathon provided enough adversity for several lifetimes!
 Expectations
 I trained by running almost daily for four months, with my wonderful wife—a better runner, who encouraged me continually. She had run a marathon two years earlier and told me what to expect. We would be running side by side, as we had practiced.
On race day I was ready. What could go wrong? We had a great start.
Unexpected Happenings
 Around Mile 7, I felt a stabbing pain just above my knee, slight at first but not remaining slight. Walking was worse than running. So I kept going at the best pace that I could. I stopped at first-aid stations along the way to put ice and balm on my knee.
I wanted to quit and had to dig deep to continue. In my desperate grasping, inspiration came in many little prayers and in the people around me. I kept my eye on my wife and listened as she constantly encouraged me. Also a man who was close by us ran the entire marathon with crutches. I gained strength and courage by seeing him take every step.
Ye are the light of the world. A city that is set on a hill cannot be hid. Neither do men light a candle, and put it under a bushel, but on a candlestick; and it giveth light unto all that are in the house.
Let your light so shine before men, that they may see your good works, and glorify your Father which is in heaven. Matthew (5:14-16)
These two precious people were my light, my city on a hill to inspire me to have hope and faith that I could finish. As I crossed the finish line I became emotional and started to cry.
Unexpected Outcomes
As I stood there, tears and all, a woman came up to me and said, 'Thank you." She had just finished the marathon too. She said that she had been watching me for miles and just thinking that if I could finish, she could finish. Much to my surprise I had been her light, her city on a hill pointing toward her destination.
Over 20,000 people ran this race. As a mediocre runner with an injury, I wasn't fast. But I was actually someone's inspiration. To the same goal, we all brought different talents, challenges, strengths, and weaknesses. And we were helping each other.
 Further Outcomes
In life we all have different strengths and weaknesses—different talents, needs, and challenges. As we use these tools in our own lives, we may also use them to help others. When we may feel mediocre and insignificant, we could be a light on someone's candlestick, or the city on someone's hill.
We are all meant to lift one another, to help each other reach our eternal destination.
"The Spirit itself beareth witness with our spirit, that we are the children of God: And if children, then heirs; heirs of God, and joint-heirs with Christ"(Romans 8:16-17).
As heirs, we have the potential to be the lights that God intends us to be, so we may shine to glorify our Father in Heaven (Matthew 5:16). With this light and glory, we bring ourselves and others closer to Christ.