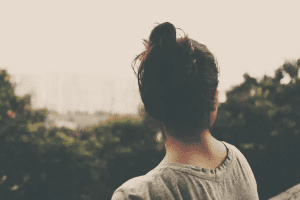 Call me crazy. I've always wanted to train for and run a marathon. Ten years ago I decided to do it. Registering was the easy part. The rigors of scheduling runs, engaging in cross training, and carefully regulating nutrition and sleep consumed me for months. Crossing the finish line was my way to win that personal challenge.
Change of Expectation
Then I met my husband. At the age of 41, I had finally met my husband! My commitments shifted from rigorous training and physical preparation to courtship, engagement, and wedding plans. I had found more ways to win.
We were married one month before the marathon. In fact, the race date was the week after we returned from our honeymoon. I had previously run 10 half marathons, so I thought I could pick up my training after months of pause.
I laced up my running sneakers and hit the road. But I quickly discovered I was no longer in running shape.
Change of Plans
I did not intend to run, but I still wanted to enjoy some of the marathon excitement. I went to the prerace expo to pick up my packet and meet a friend who had come from out of state to run with me. He knew I was not going to run, but he encouraged me to participate in a shorter race. However, even the thought of a 10k overwhelmed me. This time running would not be a way for me to win.
At 3:30 a.m. of race day, I was wide awake. It would have been time to get ready, to get on the bus and drive to the starting line. I love this part. I love the nervousness, the anticipation, and the feeling of solidarity. I stayed in bed for hours thinking about the missed opportunity.
Several hours later, I heard noise outside our apartment. I had forgotten that the race route passed in front of our home. I quickly dressed to join the race. I was so excited to run beside the crowd of runners, now in the final stretch.
About five minutes later, I heard my name called. Just behind me was my friend—tired and discouraged. And in pain. Together we navigated the last miles. As his self-appointed cheerleader, I encouraged him every step of the way. He finished the race!
Change of Direction
I turned around to go home, realizing the best route home was the racecourse. I faced the finishing runners and headed toward them to run home. It occurred to me this was my chance to do something for them: cheer and lift. Running, clapping, cheering! "Good job! You've got this! You're almost there!"
Some told me I was going the wrong way, others laughed. But most smiled, genuinely happy to be encouraged.
I learned something from running a could-have-been marathon. Effort does count. So does the direction we're headed. Yes, I wanted to run the 26.2 miles. But there are more ways to win than crossing a finish line. What I won was the life-changing knowledge that Satan wants to isolate me, keep me on the sidelines, mired down in shame and disappointment.
Christ gathers, drawing us together to cheer and bless each other. My race training fell short. But my life training was building character, strengthening and refining me. I had found a more important way to win. Even in my disappointment, I had something to give. And on that day, what I gave was enough.