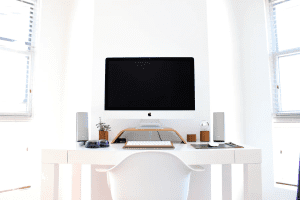 I hate waiting—maybe you do too. But I've noticed that God sometimes has us wait for blessings we desire. While this can be painful, the divine delay can be a gift.
Recall that Jesus delayed going to heal Lazarus. Martha and Mary suffered, and he treated them tenderly. The delay enabled greater glory to God.
Ambition Thwarted
Let me share an experience with divine delay. While in college, I felt inspired to write a book answering questions frequently asked by youth of the Church. I came up with a great title: Is Kissing Okay and Other Questions LDS Teens Want Answered! (Wouldn't the teenage version of you have loved to read a book with that title?!)
I sent my manuscript to a publisher; it was rejected. I fasted, prayed, worked harder, and submitted it to another publisher—another rejection. I fasted and prayed again, made more revisions, and submitted it to a third publisher, with the same result. At this time there was only one more Latter-day Saint publishing company I could send to—a small one.
But I gave my manuscript another try. The good news was that the editors loved it! The bad news was that they had just signed a contract to publish a similar book, so they could not work with me. I was bitterly disappointed. I had invested hundreds of hours in this book, but all my efforts had been a waste.
Or had they?
Opportunities Offered
 Flash forward a few years. Through divine design, I was blessed with an opportunity to record a talk on CD for Deseret Book, which led to further publications. I met Anthony Sweat and coauthored with him the books Why? and How? answering questions from Latter-day Saint teenagers.
Much of the prose I had written earlier made it into these books. I felt blessed and happy. The books were much better than I could have produced on my own, and my publisher's marketing capabilities dramatically extended their reach.
Shortly before How? was published, I met one of the authors of the Q&A book that had been published by that fourth publisher. I mentioned to him that I had desperately wanted to publish my Q&A book with his publisher, but that he had beat me to it. "You're lucky," he told me. For reasons outside his control, his book hadn't been as successful as he'd hoped. He said, "The unsold copies of the book are in a warehouse, but they are completely invisible to the public."
Perspective Renewed
I've been filled with gratitude that my first publishing attempt had not gone the way I had hoped. Because my first Q&A book was not accepted, many other doors later opened. A few years passed, and I started to wonder if my happy ending came at the expense of the other author. But as we talked again, he told me that because he hadn't had the initial success he wanted, other important doors had opened for him also.
We both had been blessed by divine delay. Each of our initial disappointments had been extremely painful and prolonged. The positive outcomes did not take away the sorrow we felt on the journey; but we recognize that the challenges ultimately brought us meaningful experiences and opportunities.
God works in mysterious ways, and what feels like a painful delay may be God's power manifest in our lives. If you are experiencing a divine delay, I urge you to be confident and to trust in God. He has not forgotten you, and He is going to help you in ways you cannot now understand.