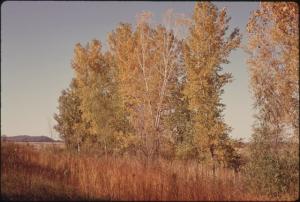 When told by Christ that "Except a man be born again, he cannot see the kingdom of God," Nicodemus argued that literally this would not be possible." The Savior explained that a man must be "born of water and of the Spirit." Eternal progression requires change that includes covenants made in the waters of baptism and spiritual guidance by the Holy Ghost. Lasting change goes beyond basic improvement to convert and re-form the individual—change that may endure through generations.
Change that Improves
Significant changes can begin as soon as our hearts and minds are ready. Elder D. Todd Christofferson suggested making positive new habits part of our character and eliminating harmful habits "in small daily bites" over days, months, or even years. He noted that we can make changes as we ask God to help us daily (2011, 2012). President Henry B. Eyring warned against putting this off, as "[each] day is a precious gift of God."
If we find in ourselves a pattern of behavior that violates Christ's teaching, this indicates a change that we need to make.
 Change That Converts
Change that affects the rest of our lives must be change that converts us—that becomes part of who we are. President Dallin H. Oaks explained that repentance intended to cleanse a particular sin or problem is incomplete:
A person who sins is like a tree that bends easily in the wind. On a windy and rainy day, the tree bends so deeply against the ground that the leaves become soiled with mud . . . . If we focus only on cleaning the leaves, the weakness in the tree that allowed it to bend and soil its leaves may remain. Similarly, a person who is merely sorry to be soiled by sin will sin again in the next high wind. The susceptibility to repetition continues until the tree has been strengthened. (April 2010)
President Oaks concluded that we need to become strong with "the spiritual stature to dwell in the presence of God."  For some people change that re-forms the entire tree can be fast and intense.
During King Benjamin's  final address to His people, they responded as one that the "Spirit of the Lord Omnipotent" had "wrought a mighty change . . in [their] hearts," that they had "no more disposition to do evil, but to do good continually." They chose to covenant with God "to do his will, and to be obedient to his commandments in all things . . . all the remainder of [their] days." Benjamin acknowledged their covenant and called them "children of Christ" (Mosiah 5:2-15).
President Russell M. Nelson commented on effects of this depth of change. "The Atonement of Jesus Christ becomes a force for permanent change in our lives. We become more pure in heart and true disciples of the Master." He mentioned also change that includes feelings as well as perspective (2020). As everyone has moments of discouragement, he quoted the scripture "with God nothing shall be impossible."
But Christ will not force change against a person's agency. Although their prophet father and brother taught them by word and example, and God  sent messengers and miracles, Laman and Lemuel continued dragging their leaves in all kinds of mud and muck. Eventually they were so bogged down in damaged leaves that they never got free.
Change That Endures
Some people change with holiness and power that endure through many generations. Religious scholar Robert Millet counseled to place the Savior "at the center of our lives." He explained that  "People become like what they worship. We will undergo the mighty change of heart, that deep conversion that prompts us to sing the song of our Lord's redeeming love" (2021).
Among those who sang joyfully of the Savior's redeeming love were the Lamanites converted by Ammon and his brothers. They had been sinners—guilty of many murders. But when they experienced Christ's love, they buried their weapons deep in the earth, allowing their former friends to kill them. When given a place to live in safety, they lived in peace and gave shelter (and conversion) to any who came (or were sent) to them.
Ammon's converts promised God to never again harm anyone. Their young sons, who did not need to make that promise, went to a war of defense. Their faith and obedience were so perfect that, although all were wounded, not one was killed. Their mothers, who remembered the change that came with Christ's love, taught them that their great faith would be their protection.
The people of Ammon continued in faith and holiness from generation to generation. They will be forever remembered with awe for the enduring change that defined their lives.
Dieter F. Uchtdorf (2011) explained,
[God] will use—in His own way and for His holy purposes—those who incline their hearts to Him. . . .God knows that some of the greatest souls who have ever lived are those who will never appear in the Chronicles of history. They are the blessed, humble souls who emulate the Savior's example and spend their lives doing good.
 Their children and the people they love and serve know who they are—and so does Christ the Savior.