This is the first article in a three part series by NYC-based photographer Felicia DiSalvo. Click here to read parts 2 and 3.
Beyond clicking the shutter button of a camera, the real mission of my photography is to see. When I walk outside, I want to see the precise spot where the sun is shining. I want to watch the world around me evaporate into sparkles, shadows, and truth. Every single detail of our physical world has a story to tell. When I walk past old brick walls and across sidewalks, I wonder how they got there. I want to know how old they are, who made them, why they were made…I want to know everything.
My work is a process of telling this narrative through scenery, people, moments, and conceptual photoshoots. My process is an experience of discovery. Not only do I begin to notice the physical world, but I notice the way my friends laugh with me when I take their picture and we both break character. I even notice little concrete facts about myself that I have never been able to articulate before. I want to see more, know more, and in the process, urge others to look up and around as they go about their day.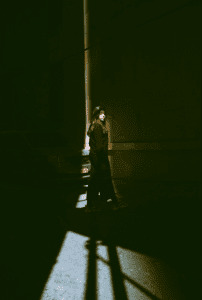 The above photo is an example of how this process allows me to discover both myself and my surroundings. Notice the way the sunlight peeking through the alley's shadows highlighted my friend Weronika. Manhattan's architecture can create beautiful places to hide in such an exposed and bustling city–the warmth coming from the colors of the buildings and pavement in the alley, and the way Weronika was able to shine her own light in such a dark scene.
It took me half a year later to notice that the letters of the license plate in the background spelled out "Me." I realized this halfway through explaining the meaning of this photo to my Mum. The license plate represents the way I find myself in the moments I capture. I see myself and the things I want to know about this world in every person or scene that I take a photo of. Sometimes it takes me so long to notice it, but photos always have the ability to teach me more about myself and lead me to see something new.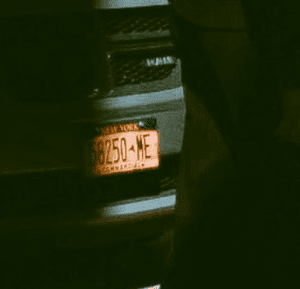 Whenever someone asks me "When did you start taking photos?", I tell them about when I was eight years old and used a Nintendo DSi as my camera. This is a part of who I am and how I grew up alongside craft, but only recently have I actually started to ponder why this mattered. It's interesting to me that I asked for a game console for my birthday "because it had a camera," not because I could play newer Pokemon games…which I did, but that's besides the point.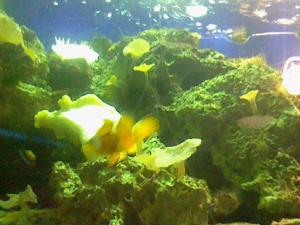 After that, my Nintendo DSi evolved into an iPod Touch, and eventually that iPod Touch evolved into an entry level DSLR, my Nikon D3200. I was inspired by a random fictional story someone wrote online that I came across. The protagonist of that story was seeing something and moving the lives of the people in her life because she taught them how to see as well. I didn't care about who else was being inspired or moved by what I wanted to see. I just knew then and there that I wanted to take the act of noticing that something is happening much more seriously. I wanted to grow in this relationship with meaning.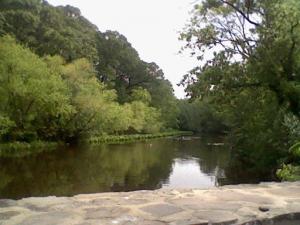 Even as an eight year old I recognized that something is happening around me. Every part of my being treasures my ability to pay attention to the world in this way. This is a truth that I have known ever since I was young–photography is vital to my journey in life.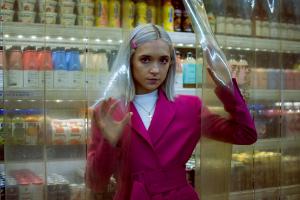 My understanding of photography deepened between my senior year of high school and my freshman year of college. A few conversations with a friend I spent time with during that summer made me realize something about myself: I'm incredibly curious and need to know everything. Although I lost contact with this friend, I spent every single day after that conversation fully awake–thinking of inspirations and how I want to capture the entire world. I owe a lot to this interaction because I have not lived a single day in apathy after it. Many times during my years taking photos I had become distracted or forgotten about photographing. After this, never again.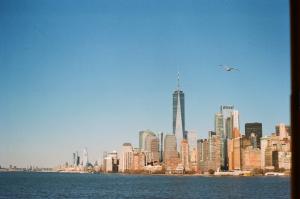 This dramatic change in viewpoint led me to pursue film photography. Film enables me to feel like something I am seeing can be physically imprinted onto a memory forever. The memory or the beauty that it preserves remains so real. With the light of that exact moment in time reacting with the silver halides on the emulsion side of a filmstrip, there is something more real going on than just the preservation of that point in time. Digital photography does preserve an instance of time, but film photography preserves a chemical reaction that occurred because of the sun rays of that specific instant. It is more than just a physical copy of that memory. It is the physical remains of that memory in itself. This turns the act of seeing something into an authentic experience.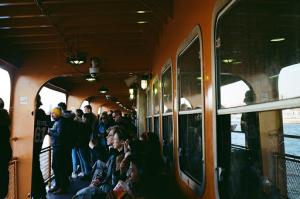 I want to mention a photography hero of mine that has also impacted the way I have viewed the world through a lens. I admire the historic documentary photographer Dorothea Lange not only for her talent and impeccable photographic proof of it, but her capability to truly see. I discovered this quote when I was starting to discover my love for photography at 13: "The camera is an instrument that teaches people to see without a camera." What an unusual way of describing something that I knew to be so true!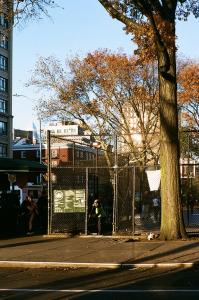 I recently came upon the full version of this quote. "You put your camera around your neck in the morning along with putting on your shoes, and there it is, an appendage of the body that shares your life with you. The camera is an instrument that teaches people how to see without a camera." After reading this, I looked down at my own film camera that had become a part of my everyday attire. I was already living this statement. My camera shares my life with me because with it, I'm provoked to see the world around me.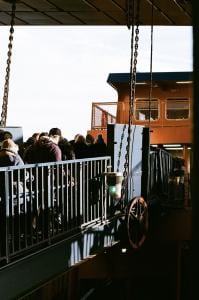 See more of Felicia's portfolio here.