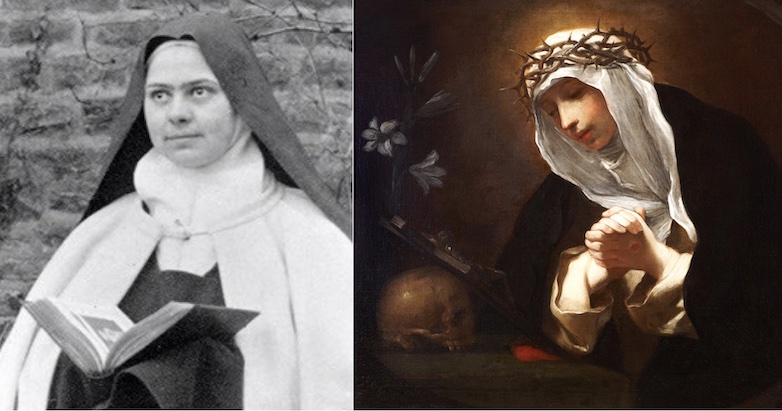 "Allow yourself to be loved! This is crucial, because the soul cannot live without love. The soul always wants to love something, because love is the stuff she's made of, and through love God has created her"
(St. Elizabeth of the Trinity and St. Catherine of Siena).
---
Most of us (I hope) are very familiar with St. Paul's words to the people of Corinth: "So now faith, hope, and love abide, these three; but the greatest of these is love" (1 Cor. 13:13).
Yet if love is the greatest, why is it the most difficult—especially when it comes to love of self? If you can't authentically love yourself then you can't extend love outward, to others.
Even to God.
Ouch. That's a painful thought. But it's true.
If you've been damaged by domestic abuse, it can be difficult to love yourself. Chances are you feel broken, verbally beaten down and psychologically tortured. The emotional turmoil has likely paid its toll.
---
Have you ever made a common mistake or a wrong decision, and instantly thought to yourself, "I'm so stupid!" Well, that's your abuser's voice in your head. You need to replace these lies with love of self.
---
In order to fully understand St. Paul's words the Corinthians, and to embrace them within your soul, you have to grasp the idea of selfless love of self. Yes, I understand that sounds like a confusing paradox. Please bear with me so I can explain.
God is the ultimate essence of Love. He created the universe in His love. He gave of Himself in the ultimate expression and example of love. He knit you together in your mother's womb, which means you're wondrously made in His love, perpetually lying in His hands (Ps. 139:13-14 and Isa. 49:16).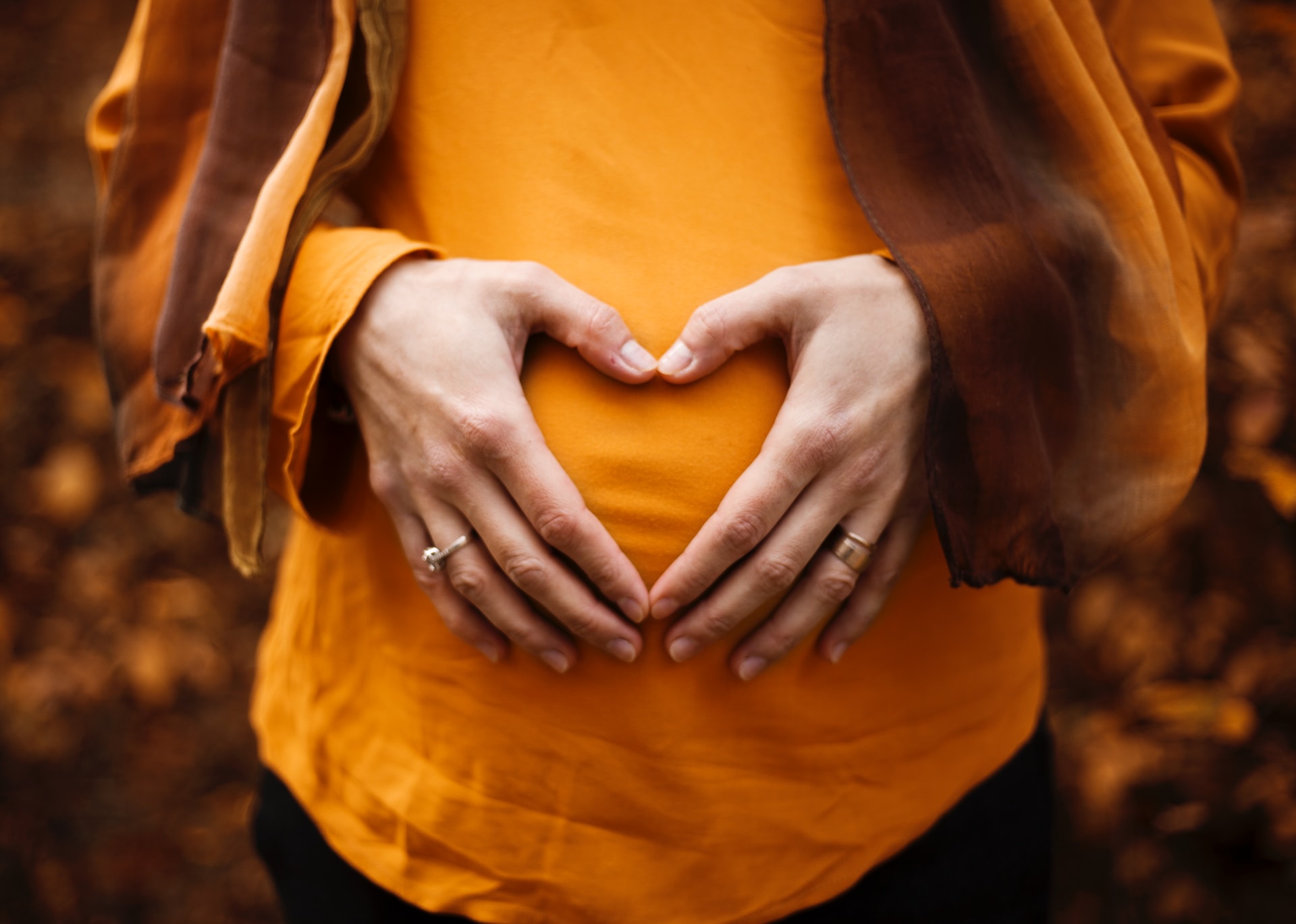 ---
God's Love is the Holy Spirit. The Spirit is the divine love of Father to Son and Son to the Father. It's the love of God to His children.
And we are His children.
---
In the Gospel of Mark (Mark 12:31), Jesus tells us to "love your neighbor as yourself." This is a very familiar verse to most of us—so familiar, in fact, that we tend to gloss over the true meaning. We often focus on the "love your neighbor" bit, and forget the rest of what Jesus is telling us.
"Love yourself."
By saying this, Jesus is making the point that we can't authentically love our neighbors unless we authentically love ourselves. This isn't an ego-driven, narcissistic self-love. It's a selfless self-love, with a foundation in true charity.
Agapé is the Greek word for this type of love. It's not an emotion but rather a state of being, a depth of compassion and empathy, a heartfelt desire for communion with self and with others. Nothing is expected in return, because that would be counterintuitive to true love; love is a gift without strings, a giving without need for getting back. Agapé is the unreserved, blessedly detached expression of total self-giving.
---
And this is how Christ is calling us to love ourselves.
---
The real question is, how do we apply agapé to self? How can we stop the screaming voices inside our heads that insist we're not worthy of love, we're unwanted and undesirable, stupid and useless and instead look upon ourselves with compassion, and forgiveness?
---
How can we have faith, hope, and love toward ourselves?
---
This is especially difficult if domestic abuse has damaged your emotional, spiritual, and psychological well-being.
The answers rests in the outstretched hands of God. He's always reaching for us, always trying to draw us closer to Him. We are His children, beloved and blessed. "Behold, I have engraved you on the palms of My hands" (Isa. 49:16).
"Love is the stuff we're made of" (St. Caterina of Siena).
The first step in learning to love yourself is to remember who you truly are. Instead of zeroing in on all the lies your abuser has told you about yourself, remember that you're a child of God, made in His image and likeness (Gen 1:26). In order to live a life of virtue and to continuously grow in goodness, you have to continuously remind yourself that your soul is the very image of God, and your body is the temple of the Holy Spirit (1 Cor. 6:19). You deserve respect—from others, but also from yourself.
God adores you so much He holds you in the palms of His hands. You're His beloved child.
God is also infallible and infinite. This may sound like an obscure theological concept, but understanding this can help you to realize deeper truths about yourself.
First, because God is infallible, He doesn't make mistakes. Since Sacred Scripture reinforces—over and over—how much God is in love with every created soul, this means His deep devotion and love for you isn't a mistake.
God doesn't love unlovable people, so this must mean that you're not unlovable—even though you may sometimes feel that way. God despises unlovable acts (i.e. sin), yet He still loves the sinner. He will always forgives our trespasses—as long as we genuinely ask for forgiveness, and authentically resolve to do better and not repeat our offenses (Matt. 6:12, 7:7).
Since God finds you worthy of the highest form of love—His love—who are you to disagree with Him?
Second, God is infinite—which means His love for you is infinite, as well. It's always present, and always will be. Because of this profound and unending divine agapé, love of self can become transformed through and by the love of God.
How can we love God and authentically allow ourselves to feel like His beloved child? What are some of the ways we can we come to know Him in a manner that reaches beyond merely going through the motions of religion, and enters something deeper and more profound?
Develop an active prayer life. Talk to Him. Open yourself up to listening as He talks to you.
If you cultivate an active prayer life, everything will fall into place beautifully, in accordance with Divine Will. One suggestion that will help you develop a dynamic prayer life and relationship with God is to begin by developing a devotion to Adoration of the Blessed Sacrament. If you don't have an hour to give in your day, yet resolve even to sit five, ten, or fifteen minutes with Jesus, and pray to Him with all your heart, you will learn how to love. If you can't make it to Adoration (whether in person or online), pray anyway. Pray, and pray again! Talk to God as you would a friend. After all, He is a friend. The ultimate Friend.
Coming around full-circle, let's get back to the authentic love of self. This can feel undeserved and downright terrifying at times. Vulnerability is a major block for many of us, and love is the most vulnerable thing anyone can give—especially to oneself.
If you've been in an abusive marriage, you know just how terrifying love can feel. Yet it doesn't have to be that way.
Just remember, "there is no fear in love, but perfect love casts out fear" (1 John 4:18).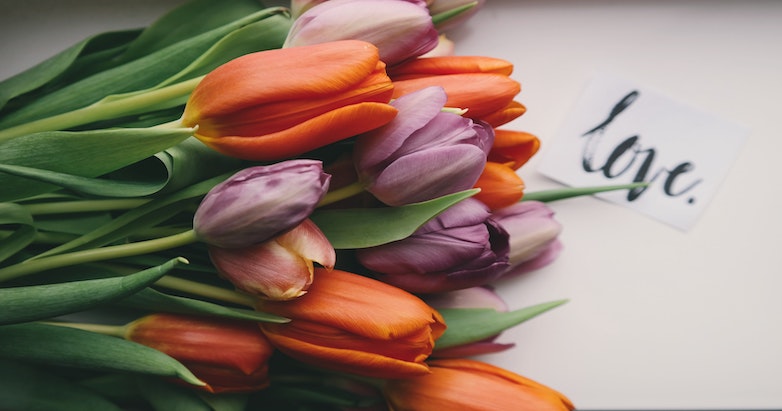 Release everything to God. Let yourself go … Surrender into God, who is the ultimate expression of agapé.
St. Elizabeth of the Trinity, close to her death at the age of 26 (probably from Addison's disease), wrote words of wisdom that can touch us all:
"Let yourself be loved! That is, without fearing that any obstacle will be a hindrance to it."
Let yourself be loved!
By yourself—and by God.
When you let yourself be loved—when you allow the grace of God's unreserved love to spill into you, to capture you completely—you'll open the doors to allowing the fullness of love to enter. It is then, and only then, that you can realize the true meaning of Christ's words: "Love your neighbor as yourself."
What God really wants from you is you. Give yourself to Him, and everything else will slip into place, within the timing He wills. Remember that healing isn't automatic, nor should it be—but it will happen. Allow His presence to seep over you. He always wants your ultimate good.
"Love transforms one into what one loves." (St. Caterina of Siena)
To love is to take a chance at being vulnerable, which allows you to reap the greatest rewards. All you have to do is gaze at the resurrected Christ to realize that.
"Let your walls down, your carefully constructed fortresses breached, your fiercely guarded heart laid bare. Let your wounds be touched, your fears revealed, your deepest desires, damaged dreams, and most daring hopes unveiled before the Bridegroom, who has the power to redeem, restore, and resurrect them. Drop your independence and the idea- which you clutch so tightly- that you can do anything to protect and save yourself. And let Him love you." (St. Elizabeth of the Trinity)