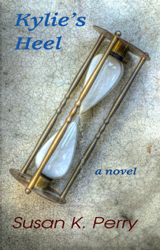 Kylie's Heel
Paperbacks and ebooks are available at Humanist Press. Or buy the ebook at any online bookseller, including amazon.com.
My other books are now, alas, out of print. You may buy signed copies of these at my website.
Writing in Flow
Keys to Enhanced Creativity [both hardcover and soft]
Loving in Flow
How the Happiest Couples Get and Stay That Way [very limited supply]
Playing Smart
The Family Guide to Enriching, Offbeat Learning Activities for Ages 4-14.