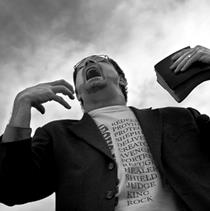 I have a public debate on the question "Does God exist?" on November 15, 2014 at 6pm in the Shelton Civic Center (Shelton, WA).
I'll be debating Rand Wagner, a local Christian with masters degrees in Exegetical Theology (Western Seminary) and Christian Apologetics (Biola University).
It's a free event, and if you can make it, I'd love to see you there. If you're a regular here at the Cross Examined blog, be sure to say hello.
Address, more details, and last-minute updates here.
Photo credit: Jay Trinidad