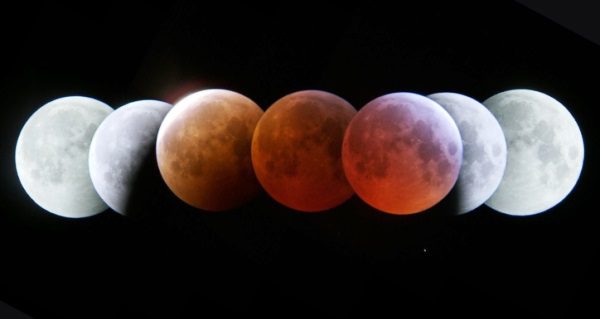 The ominous third of John Hagee's four really scary "blood moons" happens tonight.
In case you're in the envious position of never having heard of Rev. Hagee's ill-informed imaginings about how this heralds the end of the world (or something), I invite you to read a few posts of mine that cover the subject.
I introduced the subject in "The World Will End Soon! Again!"
On the eve of the really scary second blood moon, I wrote "Tonight: the Beginning of the End?" which also introduced another end-of-the-world prophet, Ray Comfort. Prophets like Ray must be pretty self-confident, because they know the consequences of being wrong. About those, God says, "That prophet shall die" (Deuteronomy 18:20).
And finally, there was the movie a few weeks ago: "I Watched John Hagee's "Four Blood Moons" So You Don't Have To."
I hope these posts are helpful, but don't take too long reading them. The eclipse will be total Saturday morning at 5:00 am Seattle time. If it's clear, take a look—it might be the last thing you ever see. If Hagee is right, tonight's eclipse means something.
(I think it means that the earth is casting a shadow on the moon.)
If God is a just God, wouldn't he be more likely to want to share eternity
with someone who honestly disbelieved for lack of evidence
than a liar who pretended to believe
just to get his ass into heaven?
— Victor Stenger
Image credit: Rob Glover, flickr, CC