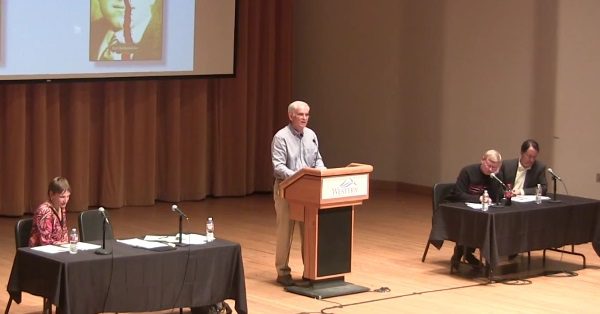 Let me give the final bits to the debate last week.
Here are the opening remarks of my partner, blogger, author, and psychologist Valerie Tarico.
I prefer to listen to debates like this as audio only. If you're like me, here is the audio (62MB), though the audio quality is better in the video.
Other posts about the debate:
Here's the video. Note that the quality goes up to 1080p (use the settings gear in the bottom-right to adjust).
I pray a simple prayer every morning.
It's an ecumenical prayer.
Whether you're Catholic or Jewish or Muslim or Hindu,
I think it speaks to the heart of every faith.
It goes "Lord please break the laws of the universe
for my convenience. Amen."
— Emo Philips