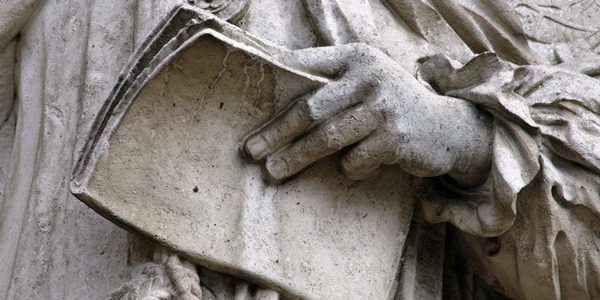 I will be participating in a public debate on the question "Is it reasonable to believe in God?" this Saturday (March 19, 2016) at 6:30 pm near Port Townsend, Washington. I'll be debating local a Christian apologist, and I will obviously be arguing for the negative side of the question.
Opponent
Rob van de Weghe has a similar background to my own. He has a Masters degree in electrical engineering and computer science (1982) from a university in the Netherlands. His investigation of Christianity began after his retirement in 1999, and it led to his book Prepared to Answer: A Guide to Christian Evidence (DeWard, 2010). There's more background at the event's Facebook page.
I finished reading Rob's book a couple of months ago in preparation for this debate. I liked the style—it's well written with lots of footnotes—though the arguments were neither new nor convincing. Perhaps I'll sift through for interesting arguments to showcase and critique in future posts. Unfortunately, while responding to the arguments in writing should be straightforward, responding on my feet with a time limit is more difficult.
Though I won't give my opening presentation here, of course, the arguments that I'll be using are all ones that I've written about in this blog. I will plan on Rob having read them.
Debate format
The debate format will be the typical 20-minute opening statement, 10-minute rebuttal, and 5-minute close. Rob will speak first. Following that will be audience Q&A, with a 2-minute answer from the person addressed, followed by a 1-minute rebuttal from the other debater.
Rob has requested that we focus on being informative rather than competitive. That's a little hard to do in a debate, but I'll do my best to match his demeanor.
Location and time
Date and time: Saturday, March 19, 2016 from 6:30 – 9:00 pm
Location: Chimacum High School Auditorium, 91 W Valley Road, Chimacum, WA 98325 (map)
This is a free event, and if you can make it, I'd love to see you there. If you're a regular here at the Cross Examined blog, be sure to say hello. It will be recorded, and I'll make a link available as soon as possible.
(And happy pi day! Using American calendar notation, today is 3/14/16, which is π rounded to five significant digits.)
If placing holy words next to people turned them from sinners to saints,
the mere presence of Gideon Bibles in motel nightstands
would have terminated adultery by now.
— Barry Lynn, God and Government
(referring to the value of placing the 10 Commandments in public view)
Image credit: Leo Reynolds, flickr, CC