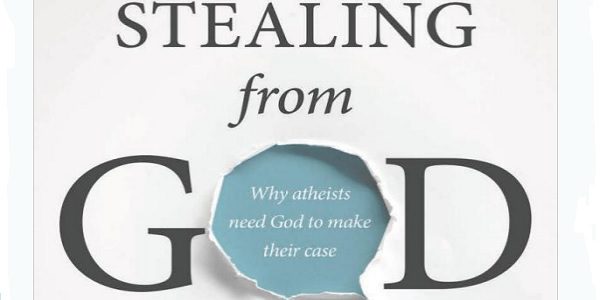 Fellow atheist blogger Jeffery Jay Lowder of Secular Outpost blog here at Patheos has a new video that responds to Frank Turek's recent book, Stealing From God: Why Atheists Need God to Make Their Case.
Lowder recently debated Turek, and he repurposed his presentation for that debate into this video rebuttal of Turek's book. I haven't seen that debate, though I did listen to a recent podcast with Turek, and he praised Lowder highly as someone who was polite and provided a substantive argument.
Turek arranged his apologetic book using the acronym CRIMES:
Causality
Reason
Information
Morality
Evil
Science
Lowder, in his video, created his own acronym in response, VICTIM:
Value
Induction
Causality
Time
Information
Morality
Lowder's video is a couple of hours long, though he has an index so you can jump to the parts that you find most interesting. Check it out here.
Man outgrows religion
by self-respect and self-awareness of capacity,
which overcomes misery.
And thus changes religion of misery into misery of religion.
— "The Misery of Religion" by Anton Constandse
(translated by commenter Mark Nieuweboer)
People don't generally engage in moral reasoning
… but moral rationalization:
they begin with the conclusion,
coughed up by an unconscious emotion,
and then work backward to a plausible justification.
— Steven Pinker