This guest post was written by Rick Snedeker. Snedeker is a retired newspaper and magazine editor in South Dakota. He writes at the Apostate Apostle blog.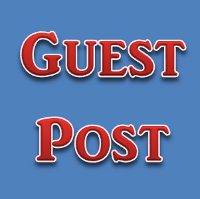 You need only track the daily news to see the continuing damaging effects of Christian dogma and tradition on how Americans view gender and sexuality.
Indeed, the latest scandal to rock the chaotic Trump administration—the hasty exit Feb. 8 of one of the president's top aides, White House staff secretary Rob Porter—had Christian misogyny written all over it. He was sent packing Wednesday after newspaper accounts were published corroborating accusations by his two ex-wives, Colbie Holderness and Jennifer Willoughby, of Porter's years of physical and psychological abuse of them. A former girlfriend then publicly acknowledged similar treatment.
Still, days later, the president was praising Porter and repeatedly stressing that he had "strongly denied" all accusations, a dubious tactic that also coincidentally assumed the victims were probably liars. The president also pointedly implied how damaging the allegations could be to Porter's career, a bias repeated to the victims when they had reached out to clergy for advice about their troubled, abuse-hammered marriages.
Mormon sexism embedded in doctrine
Of spiritual note here, Porter is Mormon, as are his two accusing exes (whose allegations he still rejects, despite police evidence). Mormonism, a Christian sect founded in the 1820s in America, has very conservative gender notions. They're similar to the evident sexism in mainstream fundamental Christianity, but often more so, Mormon doctrine holds that women are innately secondary in importance to men, should be controlled by them and are designed by providence only to assist men as helpmates, especially their spouses. Church doctrine also embraces the idea that spirits as well as bodies have male or female genders bestowed by the heavenly father and mother. Thus, the purportedly divinely assigned role of women is sharply limited in the Mormon Church (aka Church of Jesus Christ of the Latter-Day Saints, or LDS), and female assertiveness is viewed with alarm.
Case in point: In June 2014, the LDS Church excommunicated—banished—church member Kate Kelly for launching a movement to allow female Mormon clergy. Ryab Cragun, a University of Tampa (Florida) religion sociologist who has conducted a study of Mormon gender mores, said this response by the church hierarchy was inevitable.
Gender is such an essential part of the religion that, when a woman in this particular case says, "Hey, we should actually change this and make it more egalitarian," the leadership of the religion takes that so seriously that they kick her out of the religion.
Church leaders told abused women to protect abusers' careers
The Friendly Atheist blog reported Feb. 8 that when Porter's ex-wives reached out to Mormon faith leaders they were counseled that divorce was not an option (although both women eventually did divorce Porter) and that their primary concern should be how sundering the marital bond might harm their husband's career. Blog author Hemant Mehta said he reached out to the press office at Mormon headquarters in Salt Lake City but received no reply. Ultimately, Holderness went to a secular counselor, who told her that Porter's abuse was a crime.
Porter's second wife, Jennie Willoughby, in an op-ed last weekend for Time magazine's online e-zine, pointed to religious tradition as seminal to the abuse she and Holderness endured.
"The tendency to avoid, deny, or cover up abuse is never really about power, or money, or an old boys' club. It is deeper than that. Rather than embarrass an abuser, society is subconsciously trained to question a victim of abuse," Willoughby wrote. "I would call it an ignorant denial based on the residual, puritan, collective agreement that abuse is uncomfortable to talk about." (italics mine)
Male chauvinism viewed as divinely endowed
Christian men enculturated to buy into doctrines about the subservient role of women will instinctively reject female assertiveness and—far too often in American (mostly Christian) society—try to physically and mentally force or confuse their female partners to comply with their demands. Of course, not only Christian men can be aggressive and demeaning toward women, but committed Christian men can and often do view their behavior as having divine assent.
According to news accounts, Porter blackened first wife Holderness' eye with a punch (a photo of which went viral on cable-TV news shows and the internet), and also choked her, and he later punched out a glass window in his second wife's locked house, after which she obtained a protection order against him.
Lawmakers mull banning gender-identity education
And speaking of heterosexual male supremacy, U.S. News & World Report reported Feb. 9 that the South Dakota Legislature is considering banning teaching of any gender identity concepts in the state's elementary and middle schools. Opponents of this initiative say it targets transgender students the same way seven other states now restrict classroom portrayals of homosexuality in a positive light. The anti-gay statutes are sometimes quaintly called "no promo homo" laws. One root of these bigotries is undeniably Christian scripture, especially the Old Testament, where same-sex couplings are portrayed as mortally anathema to God. Such biases are part of America's inheritance from the first chaste and stiff-necked Puritans (the same group invoked in Willoughby's op-ed), herding compliant women when they began colonizing the New World in the 1620s.
Why South Dakota lawmakers are mulling this odd initiative is an open question. Indeed, Education Department spokeswoman Mary Stadick told The Associated Press she was unaware gender identity was currently being taught anywhere in the state at present. Nonetheless, Republican state Sen. Phil Jensen, the proposed anti-LGBTQ bill sponsor, told AP that some of his constituents feared alternative gender ideas might be taught in schools. Heaven forbid.
Anti-gay judge censured by colleagues for discrimination
However, there is some encouraging news on the intolerance front. The Kentucky Judicial Conduct Commission last December unanimously (5-0) found family court Judge W. Mitchell Nance guilty of judicial misconduct for refusing to hear same-sex adoption cases because of religious objections. The case became something of a cause célèbre among conservative evangelicals last year, when it became known that Nance told attorneys to notify him of any pending same-sex adoption cases so he could recuse himself and assign the cases to other judges. Recusal had the ostensible appearance of probity, but also disingenuously allowed Nance to discriminate under a dubious cover of fairness. Judge Nance retired soon after the commission censure.
But meanwhile, in the Rob Porter debacle, Male Chauvinist in Chief Donald Trump continues to publicly stand by his disgraced man (and belittle his accusers' credible claims), demonstrating that traditional conservative male views on women are robustly perpetuating.
The effects of such chauvinism can be lethal as well as socially unjust. Underscoring this point, three transgender Americans have been murdered thus far in 2018, the last on Feb. 6, in what authorities have termed "hate crimes." Twenty-eight "trans" were killed last year.
The point here is that ancient Christian scripture, as reflected in American gender and sexuality stereotypes today, still remains very much alive. As American novelist William Faulkner once presciently warned, "The past is never dead. It's not even past."
♦
Rick Snedeker is a retired newspaper and magazine editor in South Dakota who writes for his own Apostate Apostle blog and guest-posts on Patheos Nonreligious Channel's Secular Spectrum and Friendly Atheist blogs, plus writes for various print and online newspapers and magazines. He is seeking a publisher for two manuscripts, one entitled Holy Smoke: How Jesus Conquered America. How It Might Be Liberated, and the other a memoir of growing up in Saudi Arabia in the 1950s, 3,001 Arabian Days.