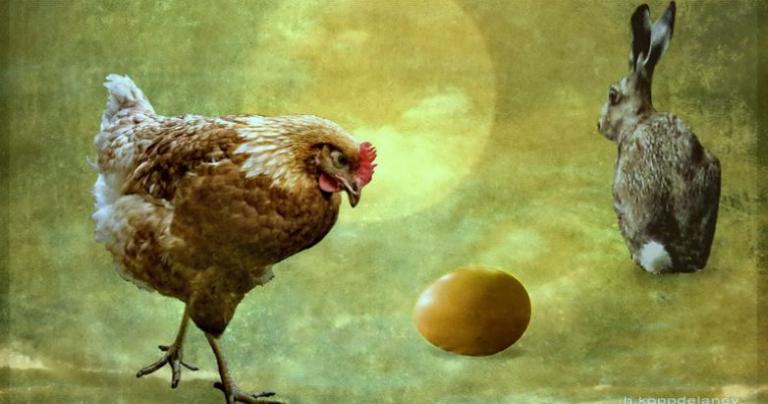 Easter is upon us, and perhaps fate is making a deliberate joke by placing it on April Fool's Day. But let's set that aside and review some Easter topics from previous blog posts.
I regard the brain as a computer
which will stop working when its components fail.
There is no heaven or afterlife for broken-down computers;
that is a fairy story for people afraid of the dark.
— Stephen Hawking
.
Image via Hartwig HKD, CC license