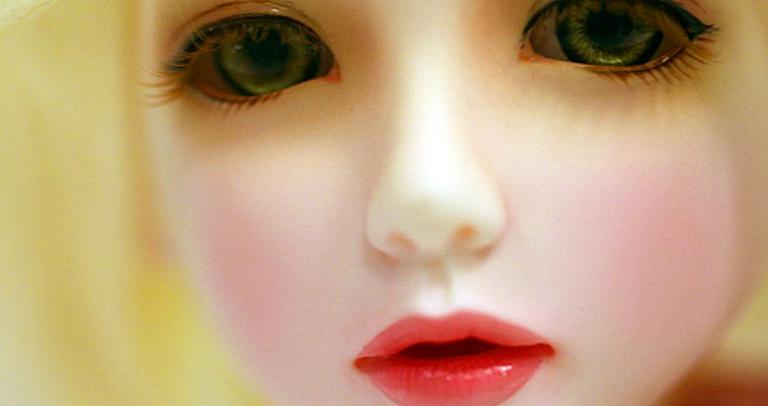 If you're earnestly doing what you think is God wants, that should be enough. How could God complain?
(These Bite-Size Replies are responses to "Quick Shots," brief Christian responses to atheist challenges. The introduction to this series is here.)
Challenge to the Christian: All God expects of us is sincerity. If we're doing our best to do what God wants, that's enough.
Christian response #1: "God values truth over sincerity, because it's possible to be sincere, yet sincerely wrong."
This sincerity/truth confusion is not an issue with works. For example, you don't sincerely think you're digging a hole when you're actually painting a fence. And Jesus supported good works to the point that he said that they were the key to heaven. Remember the parable of the sheep and the goats from Matthew 25. It makes clear that works get you into heaven. Jesus spoke of a king who judged everyone in the world as sheep (the good people) and goats (the bad ones). "Then the King will say to [the sheep], 'Come, you who are blessed by my Father; take your inheritance, the kingdom prepared for you since the creation of the world.' " The king explains that those sheep had sustained him during his many troubles.
The sheep were surprised and asked when they had ever taken care of him. "The King will reply, 'Truly I tell you, whatever you did for one of the least of these brothers and sisters of mine, you did for me.' "
Where the sincerity/truth issue does become a problem is with belief. You can sincerely believe something that is not true, especially in religion.
You can be sincere, yet sincerely wrong. However, this confusion applies to belief, not works, and Jesus said that works are enough to get you into heaven (Matthew 25:31–46). Apparently, sincerity IS enough for God. [Click to tweet]
Christian response #2: Sincerity and truth are two very different things. You might sincerely believe a plant is safe to eat, but your sincerity means nothing if it's actually toxic.
Sincerity vs. truth is an odd thing for a Christian apologist to be worrying about since Christianity practically invented the idea of being sincere but wrong. It now has 45,000 denominations, which suggests a lot of ways even within Christianity to be sincere but wrong.
Why is this? Because the Bible is ambiguous. It's unclear. It's contradictory. What's worse, Jesus explicitly prayed for unity among his followers: "I pray also for those who will believe in me through their message, that all of them may be one. . . . I have given them the glory that you gave me, that they may be one as we are one—I in them and you in me—so that they may be brought to complete unity." That's a prayer that went unanswered.
This blizzard of alternatives puts a lot of anxiety on Christians who must avoid the many paths to hell. Jesus said, "Small is the gate and narrow the road that leads to life, and only a few find it."
The Christian responding to these challenges can't just demand that we find the true way to satisfy God. They should show us the way! That they haven't suggests that their answer would be as untrustworthy as anyone else's.
With 45,000 denominations, Christianity has a lot of ways to be sincere but wrong. Why is this? Because the Bible is ambiguous, unclear, and contradictory. [Click to tweet]
(The Quick Shot I'm replying to is here.)
Continue to BSR 9: Truth Can't Be Known With Any Certainty
For further reading:
The only time religious freedom is invoked
is in the name of bigotry and discrimination.

— Representative
Alexandria Ocasio-Cortez
.
Image from r e n a t a, CC license
.