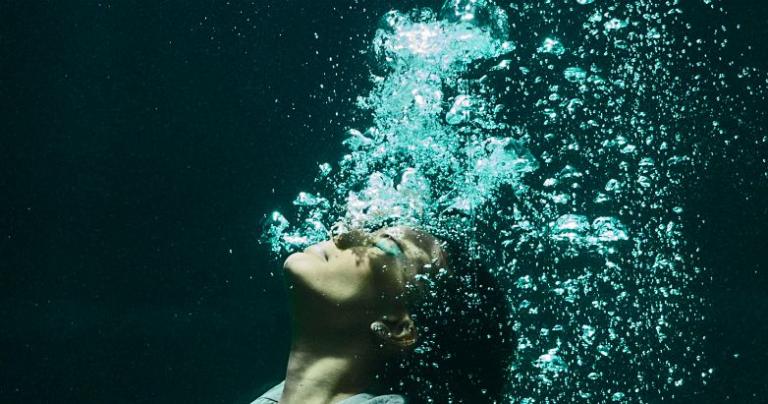 Would you die for Jesus? That's the question asked to Christians in a recent article from the online ministry The Stream.
But hold on . . . does Jesus want Christians to die for him? What sense does it make for ordinary mortals like us to die for an immortal god? Who could possibly benefit? How could such a sacrifice possibly inform a god who already knows everything?
Let's try to make sense of "Dying for Jesus" by David Mills.
Two contemporary lives that ended very differently
Mills illustrates serious devotion to Jesus through the lives of two accomplished men of Elizabethan England. The first was Tobias Matthew, who become the Archbishop of York in the Church of England and died in 1628 at the age of 81.
The second was Edmund Campion. Though he was a few years older than Matthew, the two were contemporaries at Oxford. Campion followed a different path. At age 24, he became an Anglican deacon, but he held Catholic views and soon had to retreat from public view, leaving England for Ireland and then the Continent. He became a Jesuit and, at age 40, returned to England to preach. At the time, preaching Catholicism was treason, and he held services in secret. He was soon captured and put in the Tower of London. When he acknowledged Elizabeth as the queen, showing that he had no goal of replacing her with a Catholic monarch, he was offered freedom and the position of Archbishop of Canterbury. He refused because he couldn't renounce his Catholicism. He was tried, convicted of sedition, and executed painfully.
Mills' point is that this is what true devotion to Jesus looks like.
God's perfect plan
The article includes a bit of atheist wit. Under a painting of Christians being fed to lions in a coliseum is the line, "God loves you and has a wonderful plan for your life."
(Which reminds me of another clever meme I saw at The Stream, to which I responded in this post: Prayer: Because Jesus Already Knows What You Want, He Just Wants to Hear You Beg.)
On the question of Christian martyrdom, Mills asks if your faith is strong enough that you'd die for Jesus. Would you have the mental strength of Edmund Campion?
And there's the problem: where did this concept of dying for Jesus (rather than the other way around) come from?
In three gospels, Jesus told his disciples to take up their cross and follow him. That might mean living a life that sets a good example, sharing the Good News when the opportunity presents itself, and so on. But where does martyrdom fit in? Both testaments of the Bible make clear that God protects the righteous.
The LORD will keep you from all harm—he will watch over your life (Psalm 121:7).

No harm overtakes the righteous, but the wicked have their fill of trouble (Proverbs 12:21).

We know that anyone born of God does not continue to sin; the One who was born of God keeps them safe, and the evil one cannot harm them (1 John 5:18).
(Yes, there are also verses that promise persecution. One example is 1 Peter 4:12: "Do not be surprised at the fiery ordeal that has come on you." The Bible, as usual, can be used to argue both sides. To any Christian who offers that argument, I say: you're right; you win—the Bible is contradictory.)
Not only will no harm come to these people, but much good is promised in this life, not just in the hereafter.
[God said:] Bring the whole tithe into the storehouse . . . and see if I will not throw open the floodgates of heaven and pour out so much blessing that there will not be room enough to store it (Malachi 3:10).

[Jesus said:] No one who has left home or brothers or sisters or mother or father or children or fields for me and the gospel will fail to receive a hundred times as much in this present age (Mark 10:29–30).
Where in the Bible is the demand to die for Jesus? Endure difficulties for the truth, sure, but die?
It's all about Jesus's honor
Mills' point is that Christians have taken that first step already by committing to Jesus, but they must practice daily. Take out the Jesus part, and it sounds good to me. Mills said:
Do we walk the second mile, turn the other cheek, forgive those who hurt us, stand up for others who need our help, stand with Jesus when the world demands we give Him up?

[You try to avoid] complaining to yourself about your spouse or children when they annoy you. And cheerfully doing the little things for them you wish they'd do themselves.
Be a decent person—I get it. Things go off the rails, however, with his conclusion:
And most important, standing up for Jesus when you need to. That's the best training and the best test. Will you really face the lions if you can't face the conceited atheist at the office?
Being a good person is important, but defending Jesus's honor is more important? Let me suggest instead that we focus on what we know exists (you and your interactions with family, friends, and others) as our first priority and let the mythology prove its worth before we worry too much about it.
If Jesus's honor is being defamed, why can't he deal with that himself? He could do a much better job. And where's the evidence? Why isn't Jesus's good name as widely accepted as that the sky on a clear day is blue?
Take another example: suppose a gunman said to you, "I say your father is a rotten scoundrel. Contradict me, and I'll kill you!" What would you do? What would your father want you to do? No father worth the title would consider his own honor to be more important than your life. I respond to another Christian apologist and explore the question of a gunman asking, "Are you a Christian?" here.
And why are we worrying about something so petty as someone's honor anyway? That's the last thing an actual god would want your help with.
Think about this idea of dying for Jesus. Suppose you were a king. Would you accept a barricade of three-year-old children or puppies sacrificing their lives for, not your life, but your honor? What heroes need ordinary people to defend their honor or would want to test the allegiance of their followers?
(More on the illogic of all-wise gods needing worship here and on how the Great Commission doesn't apply to you here.)
Conclusion in part 2.
Quantum Hermeneutics
n.
The principle of biblical interpretation
whereby a verse changes meaning
each time an inconsistency is discovered,


thereby rendering it impossible to directly observe a mistake.

—
Neil Carter
.
Image from engine ekyurt (free-use license)
.