As an academic theologian, I don't read a lot of church leadership books. So I was glad to join with Patheos folks in a discussion of Michael Foss' Reviving the Congregation: Pastoral Leadership in a Changing Context. I wondered how an established, working pastor (St. Mark Lutheran Church in West Des Moines) deals with "changing contexts" in the mainline Protestant setting.
The book effectively works as an extensive case study in "reviving" a congregation–albeit a congregation that was already primed for change and looking to become more effective outside its walls. There's not much analysis of "changing contexts" of the waters around this particular boat (church); there are plenty of real-life stories and anecdotes of challenges faced within St. Mark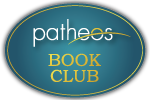 Lutheran. The book would be most helpful to a working pastor in an established, but limping church, who is looking for a companion or mentor who has already "been there." It would be less provocative to those who are interested in the big-picture challenges to the church and American Christianity and of less interest to those looking to engage the scholarly literature on the sociological, theological, and political contexts which bring challenges and elicit change in the church.
The point I resonated with most was Foss' suggestion that pastors should not ask how they can grow their churches. Rather, they should focus on how to change it. He writes,
The question is not, 'How can we grow the church?' The real question is, 'How can we call others to faith and equip them for a living faith?' When pastors keep the focus on the personal growth and experience of others with Jesus Christ, the Holy Spirit will raise up people to live the gospel in word and deed. That is ultimately God's work, not ours. (p. 100).
Foss helps pastors to think about moving the church in a missional direction, without splintering evangelism from discipleship (evangelism, Foss notes, springs organically out of discipleship). In making this missional shift, he rightly points to the need to discern the culture(s) of a particular church before trying to bring change to it. Change is hard and requires a long view approach. It also requires a deft, sensitive and wise pastor to lead a congregation into change. Here the book offers a good deal of insight and practical suggestions.
Reviving the Congregation is now featured at the Patheos Book Club. For more about the book, an excerpt, an author Q&A, or to join the conversation, click here