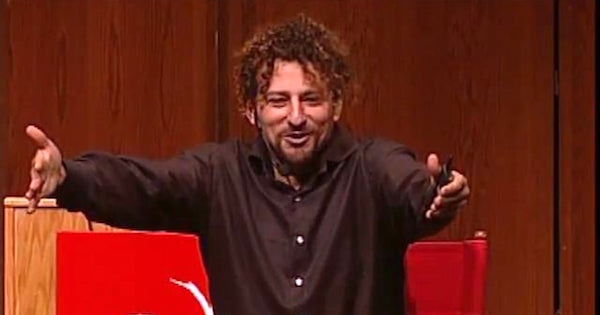 David "Avocado" Wolfe has made a career promoting pseudoscience as legitimate dieting advice. He has written several books, appears on television, and is invited to give talks. His Facebook currently has over 7 million followers.
Here are some of the most absurd things that David Wolfe believes and promotes to his fans:
1) "Chocolate is an octave of sun energy"
Wolfe is a big supporter of people incorporating chocolate into their diets. Why? Because it's an "octave of sun energy" and "hits the frequency of the sacred heart." Got that? Here a video of Wolfe explaining the full process. Wow.
2) Mushrooms have "advanced intelligence and consciousness"
Not only does Wolfe believe in the cosmic powers of chocolate, he thinks that mushrooms have "advanced intelligence and consciousness." Additionally, mushroom spores can "levitate off the planet" because they are trying to "get to the center of the sun."