Long long ago, in a far away land called LiveJournal I used to do a thing. I would write down all the books I had read and talked about how I liked them, or didn't like them, or thought that really it might be best for everyone if my cat peed on them. It was part of how I coped with my studies for the ADF Clergy Training Program. It had been a while since I had been "assigned" books and it was hard working through some of them.
I thought I'd start up that practice again. Partially because I read weird books and I think you might be interested, Dear Reader, and partially because it's fun to bitch and record all the books I read. Makes me feel like I've accomplished something. Right now I'm ever so slowly working my way through the Initiates Study Program, which is an initiatory tradition within ADF. This month is going to be front loaded with a lot of books because there's a few I want to share from last month too.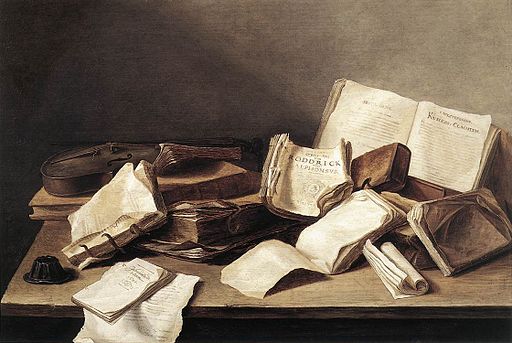 So without further ado, BOOKS!
(In no particular order)
Mama Lola: A Vodou Priestess in Brooklyn

by Karen McCarthy Brown: I like this one. I've had it for years, hanging onto it as a reference. I read it long ago with one of my dearest people. I pulled it out of storage because I've been getting a ping from a Vodou goddess recently. This is a rather odd thing for me, and I want to do Her justice, so I am slowly learning. This one is a "spiritual biography" of a Voudou priestess written by an anthropologist. I like that it's social scienc-y but I really want to find some other books that are written by actual practicioners, though it's pretty clear the author is sympathetic.

Tribal Leadership: Leveraging Natural Groups to Build a Thriving Organization

by Logan, King and Fischer-Wright: I totally recommend this to anyone who is in leadership in a pagan group! A group of interested ADF members and priests decided to read this in a book club style and it was useful, based on ten years of solid research, and well written! A lot of leadership books come from only a corporate perspective, but these people went all over the world studying all sorts of groups and actually found useful information to share about how individuals and groups of people evolve through various stages of development, how to leverage people into a better space and how to create an environment of unity and positivity. Good stuff.

The Navigators USA Guidebook

: This one is a guidebook for a co-ed form of scouting that formed in 2003. I was a Girl Scout for years and years, I've been a Daisy and a Brownie Scout Leader and I'm pretty well versed in scouting. Over the past decade I was frustrated with the lack of focus on outdoor skills and ecology in Girl Scouts, as much as I agree with their politics. I'm working on starting a Navigators Troop in my area and I encourage anyone who is interested in scouting with an egalitarian ecololgical flair to check them out.

Miasma

by Robert Parker: I'm reading this one for a personal project of mine. I'm really lucky to have found it, and am slowly digging my way through it. I'm posting my notes on each chapter over on my Patreon account. It's all about how the Greeks viewed spiritual pollution and cleansing and it's pretty exciting to find a book all about it. I'm also planning on reading Galina Krasskova's new book on Miasma (what amazing timing!) It's waaaay less expensive than the $150.00 tome I got out of interlibrary loan!

The Sparrow

by Mary Doria Russel: I actually read a fiction book. Yay!! *Clapping for me* I don't read a lot of fiction these days. For one, I'm super picky. For two, I don't have a lot of time. For three, I always get this guilty feeling that I ought to be doing something productive. This one is about the first contact with an alien species. The twist? The space mission is run by Jesuit monks. Aw yeah. Religious Space Drama! It was really fascinating for me. As I read I was able to compare my own vocation and interaction with my religion to how the author described the experience of the monks. (So I guess it was sort of on topic. One of these days I'm gonna read a romance novel or something.)

What You Will See Inside a Mosque

by Aisha Karen Khan: This one is a kids picture book written by a Muslim. It was given to me by a friend for my kids and I'm going to plan a trip to our local Mosque in the next couple of months. My town was one of the places where there was an "Anti-Sharia Law Protest" and I was super horrified. There is no reason to protest Sharia law. It's like protesting Kosher. It's just anti-Muslim sentiment. Education is the best medicine for such things, IMO, and so that's what I'm working on. I don't actually know a whole lot about Islam and I want to remedy that. (Because I needed another project, doh! But so worth it and so important.)
Don't forget, if you're interested in getting early blog posts and notes, sign up for my Patreon!