Here's the books I've read this last month, in the hopes that they may inspire or encourage you, Dear Reader, to read some neat books and talk about them. I list them in no particular order because it's too much work to alphabetize them and I'm pretty sure none of you care.
If you care about alphabetization of my book list, feel free to let me know and we can schedule a time for you to organize my books on the shelf too, because let me tell you all a secret: I'm one of those people who puts books on the shelf in a way that is aesthetically pleasing. That's right, I'm one of those people who has organized their books by color and shape. Pretty much makes me a hipster, right there. No need for floppy hand knit scarves or half-caf decaf fair trade mocha lattes.   Books organized by how they look. Right now they're just sort of shoved on the shelf, after the most recent move. But it's done artfully, you know?
Anyway, onto the books: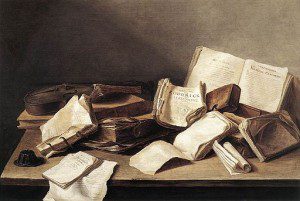 A Guide to the Good Life: the ancient art of stoic joy by William B. Irvine.
This one is part of my homeschool curriculum with my kids. They asked me to help them learn how to have more willpower because of some of the struggles we've been having with getting things done. I thought this was really big of them, and after some thought decided the Stoic philosophers of ancient Greece and Rome might have some wisdom that we could learn about, along with history. This particular book is a lovely hardback edition wherein the author sums up centuries of writing into a brief history of Stoicism, the psychological techniques of the Stoics, the advice of the Stoics, and how to integrate Stoicism into modern lives. We're kind of skipping around and reading things out loud. Wish us luck!
The How of Happiness by Sonja Lyubomirsky, Ph.D.
Okay so there is some order to this booklist, because this one goes with the last one. I've read this one before and it lives on my bookshelf because it's so darn practical and goes great as a companion volume to the book on the Stoics. It's written by a psychological researcher about what –actually– makes people happy. It's kind of awesome. You should read it.
Ruler and Compass: Practical Geometric Constructions by Andrew Sutton.
Love This Book. But that's because the intersection of math and art is sexy as Hel. (Yes, I think Hel is sexy) It's one the Wooden Book series and I lurve them. Lurrrve them to pieces, precious. If you want to draw neat geometries, you want this book.
The Spell of the Sensuous by David Abram.
This is a great book. I talk about it a lot. It's also kind of a hard read for many people and lead me to attempt to read Heidegger in English translation, which was a Very Bad Idea. As I'm writing this entry I am taking a break to go actually post in my reading group about this book, because I've been a busy pagan priest and haven't done it yet. My bad.
River of Gods by Ian McDonald.
Against all odds I actually finished this. Longer format fiction has been too much for me to manage with all the demands on my time, but I really needed some self care and down time this month.   It's a good book. Well thought out and imagined, with interesting implications. It has thoughts about the evolution of artificial intelligence, climate change, and international politics. The various artificial intelligences are compared to Hindu Gods and Goddesses, and I love how we see this emerging idea of how to conceptualize the emerging technological ecologies.
The Fox and the Star by Coralie Bickford-Smith.
This was a gift from a friend. It's an absolutely beautiful picture book with crisp, detailed patterning and images. It is the story of a fox who loses his star and what he finds in the search. In some ways it seems as if it is an answer or response to the French book, The Little Prince. In that book there is a fox who is tamed by a star child, but eventually the star child goes back to his planet and his rose, and we never really know what happens to the fox that is left behind. In this one we don't really know how the story ends either, but that's how life is. Is there ever truly closure or ending?
When Women Were Birds: Fifty-four Variations on Voice by Terry Tempest Williams.
This one was a gift from myself. I bought it because of the title and because of the author. When one is a devotee of Swan Maiden Spirits books with titles about bird women are very tempting. When the book is written by a modern day eco-philosopher, well, it gets very tempting indeed. It was not what I was expecting. It is a book about her mother's journals. Her Mormon mother's journals. Did I mention that those journals were gifted to Terry Tempest Williams after her mothers death, and that those journals, every single one, were blank? Yeah. This is the author's attempt to sort and understand her mother's death and her own relationship to Mormonism and her family.
Thank you so much for reading and sharing posts, Dear Reader.  If you find my work valuable and want to find out what a real live paid priestess can do, consider supporting me on Patreon! For just a few dollars a month you can help discover what the next level of paganism looks like. Thanks.