It's about pain, I suppose.  What do we do with the kind of pain that seems so easy to inflict on ourselves?  I read the excerpt from the book written by the daughter of a writer I admired: Marion Zimmer Bradley. I still have a copy of The Mists of Avalon on my shelf. I can't quite bear to part with it, but every time I try to read it the history of its author and the suffering she put her daughter through weaves its way into every syllable and word. But this time it was a different book: a tell all tale with the suffering unwoven and strung like beads for anyone to read.  
I read the section that describes the alleged abuse that the founder of my religion was said to have perpetrated.  
That reading made me nauseous for most of the day. I would say not to read it, and that is the advice I have given. The publisher seems likely to have had an agenda in publishing it, but that does not necessarily invalidate the evidence.  I read it because I felt I ought to, in order to serve the folk as Clergy. I had to know what it was I was up against, and what further damage might yet be wrought.
I hadn't yet finished my first cup of coffee when I read the initial press release by the Archdruid and the Mother Grove. There had been echoes on FB that something bad was coming into the pagan world that would rock long held assumptions, so I had been somewhat prepared.  I think back to those initial moments and I was not worried in the least about the truth of claims made about history decades old. I was worried about caring for the living, I was worried about the people who would read it and would have old wounds of their own painful history reopened.  
That morning I went in to organizational mode and began to activate my clergy connection network. These are the people I know and have worked with through the years.  When one has worked with people you begin to learn the shape of them.  Their skills and weaknesses, stories and traumas live in my memory like a web of connected lights. We enacted a plan some of us discussed before, creating an email for priests to be able to respond to people in need.  The email was made, the list of priest who would field the emails created, and then it was off to begin to attempt to aid in the effort to manage the inevitable… discussion?  Argument?  Landslide of emotion and opinions? A fountaining of words and feels woven with ideas about who or what should be protected or what we might do as a community. I had my own ideas, but as I settled into the reality of a day long slog through endless reply chains I deepened my acknowledgement of the need for caring in the face of pain.
I saw those protecting Issac's reputation, I saw those speaking up for silenced victims, I saw those who shared their own vulnerable stories of painful abuse, I saw and was often part of discussions about what we might do as an organization to make us better in the face of this new sorrow.  I saw people dealing with their personal pain and the fears that drive that pain. 
In my own personal hierarchy of needs I put the living ahead of the dead. I chastised those who called for libel actions and protection of our Sainted Flounder, Issac, because in the end, he's dead. Yes, those who loved him are left behind and certainly struggling with their own pain, I have no doubt. But that is echoed pain, and none are left to be accused or jailed. Issac has passed beyond our judgement and so I let the Earth Mother that receives us all in the end be his protection and care. I would care for the living. As the day wore on I began to say that if Issac was the person we believed him to be he would have wanted us to put aside his own legacy for the good of those who came after.  And the hanging question, "If he was not?"  That is not for me to decide or know. We may never know the truth to that question.  But the paradox of balancing the good and bad that any human can do is a potent lesson and one that I think we all might ponder in the coming days.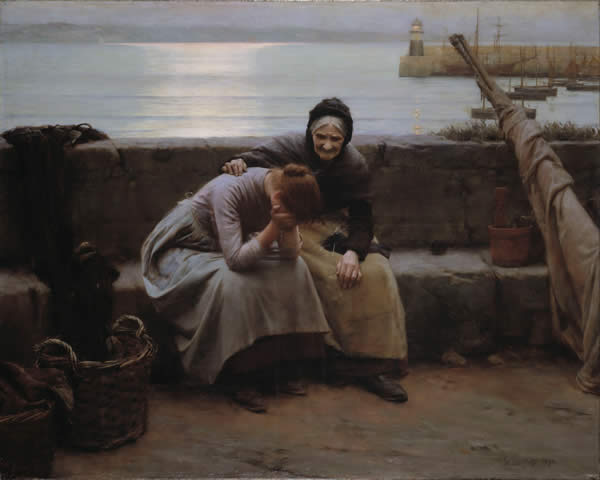 No organization is made of one person. That's one of the beauties of community.  Community is about the interactions, the relationships between and around people, that's what I hang onto while trying to remain grounded in wisdom and compassion. I cannot say that I think ADF is where it needs to be. I see victim blaming commonly enough.  I myself have had negative experiences with men at festivals.  Nothing I couldn't handle. But I have heard the word "whore" used to describe women who like sex. I have been told I "Led him on." and "Brought it on myself"  I have heard tales of people being called names, touched without consent, people afraid speak up.  I am clergy after all, people tell me things.
I also have memories of dancing around a fire, feeling the unity and energy of the universe flowing through me and my companions.  We have gone into the wild to speak with the voices of the animals and ask for their wisdom. I have learned so much, grown so much, been called by my community to leadership all because of this religion, this ADF.  I cannot forget the gifts.  
My personal intention is to become trained in the skills needed to run workshops and classes on consent culture, and to continue to expand those skillsets that will help change our culture to one of sustainability, equality, and beauty.  I'll let you know how it goes. I was already planning on working to create devotional and spiritual practices for mourning and grief for non-death trauma, so I'm thinking of expanding that blog post into a series. I'm open to suggestions as to resources, skills to gather up, and information that is worth sharing. Feel free to drop me a comment.
In the meantime, if you're reading this and need help processing, feel free to reach out.
adfpriests@gmail.com is set up to provide listening, support, spiritual guidance, and referrals to professionals if needed. May the gods bless our work and aid us to be our best selves.