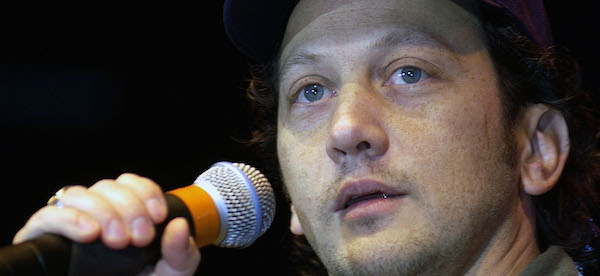 The forgotten actor Rob Schneider, who doubles as an anti-vaccination lunatic claims he has proof vaccines cause autism and that there is a massive CDC cover up involved.
Writing to the Governor of California, Jerry Brown's office, addressed to deputy legislative secretary Lark Park, Schneider claimed he felt compelled to share with the governor his proof.
However Schneider will not release these documents to the public and only reiterates that it is proof of a CDC cover up and reaffirmed his opposition to October 2012's AB 2109, the California law that requires parents looking for non-medical school vaccination exemptions for their children to provide proof that they met with a healthcare provider and discussed the potential drawbacks of their decision.
When the State Senate passed the measure, Schneider took to the Internet to call them Nazis.
"This policy of one size fits all Vaccine schedule for every child is as absurd as giving the same eye prescription glasses to every child," he wrote in the letter. "The fact is EVERY CHILD IS DIFFERENT and there is currently NO SYSTEM or thought to which child could be more susceptible to adverse reactions including permanent injury and death from any Vaccine or Vaccine ingredients."
Of course, everything Schneider says is total propaganda and the vaccine schedule is tested and approved by the CDC and doctors do everything they can to make sure vaccines are not administered to those who are at risk for any reason.
Schneider apparently fancies himself as smarter than all the world's doctors and scientists, because all those years of medical school and grad school pale in comparison to playing a man rebuilt with animal parts in a movie that almost no one saw.
(h/t Raw Story)