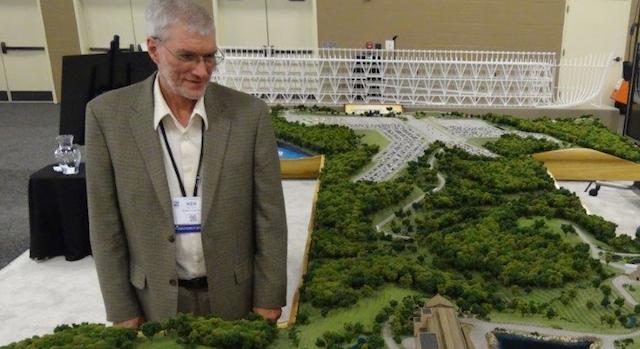 As discussed in a previous post, Ken Ham has denied that the Ark Encounter is hiring any employees, yet lists a job on the Answers in Genesis (AiG) website for an Ark Encounter Position.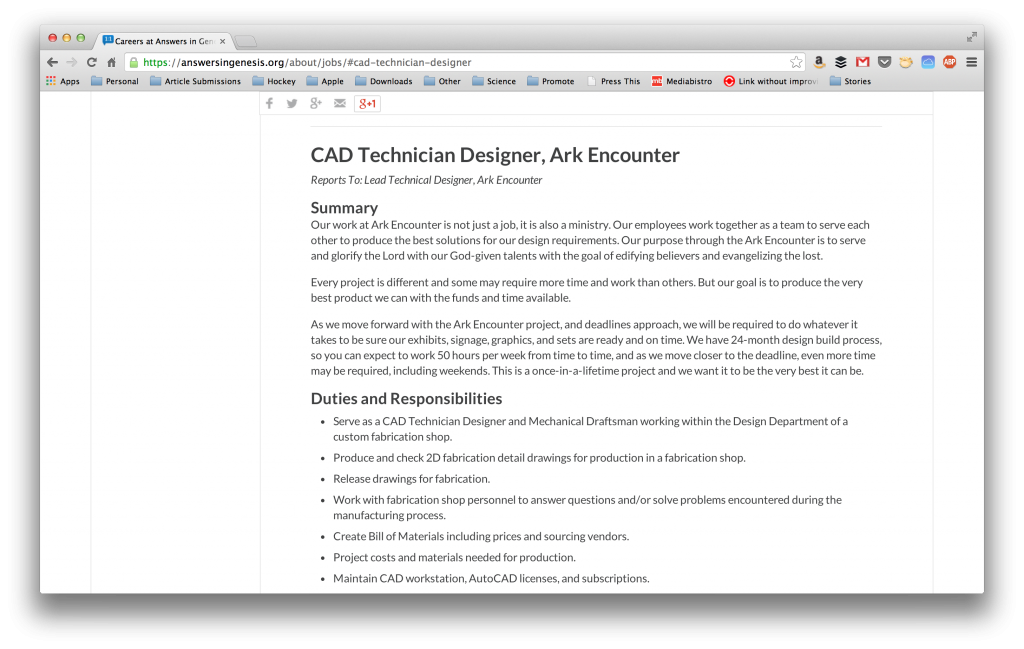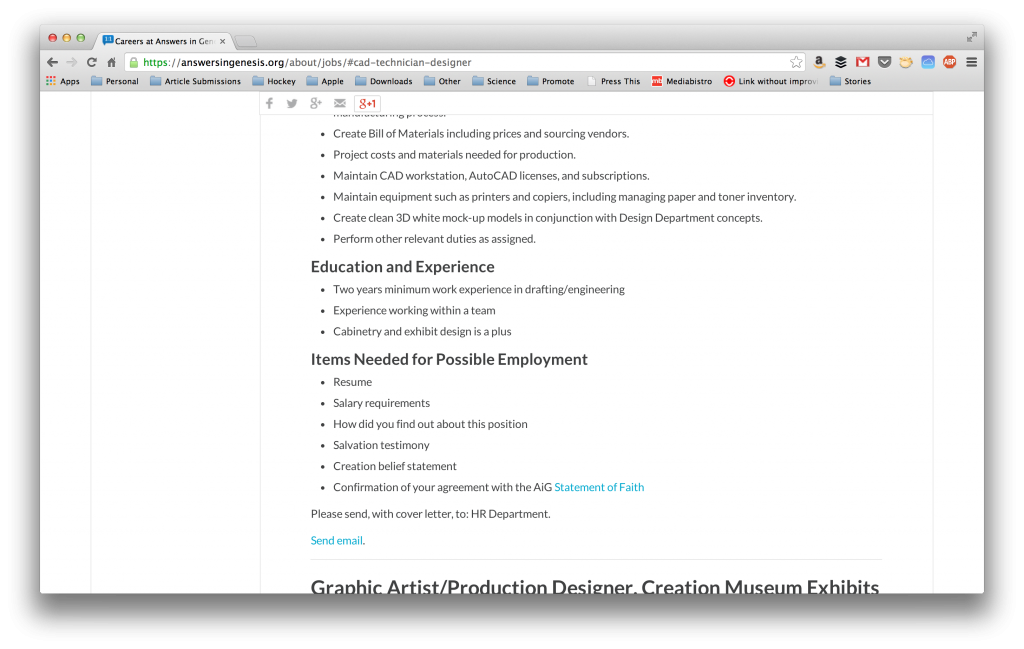 I mentioned this to him on Twitter, but of course he simply denied.
@danarel This is an Answers in Genesis position not Ark Encounter

— Ken Ham (@aigkenham) August 11, 2014
What it appears is happening here is that AiG is hiring employees for their non-profit and having them work on the Ark Encounter project, a for-profit business. By doing so, they are able to use religious discrimination in the hiring process and claim that the Ark Encounter itself is not hiring or discriminating. If this sounds shady to you, that's because it is.
I have continued to make the case that AiG and the Ark Encounter are not eligible for the tax subsidies they have applied for and have been tentatively approved for because of this type of employment discrimination.
In an email to Americans United for the Separation of Church and State (AU), their legal department had this to say about the practice:
Both federal and Kentucky civil rights laws contain exemptions for religious organizations from laws prohibiting employment discrimination based on religion.  If an employer is a for-profit employer, this lessens the likelihood that a court will find that the employer is eligible for these exemptions.  That's probably why the hiring is being done by AIG, not the Ark Encounter.  I don't know of any law that makes this technique illegal on its face.  However, the fact that the work will actually be done for a for-profit entity – the Ark Encounter ­– makes it less likely that a court would ultimately find that the religious employment discrimination is legal.  The fact that the employment is being supported by a tax subsidy also would weigh against a conclusion that such discrimination is legal. (My emphasis added.)
A reader, who asked to only go by their initials JM, decided to apply for this position and received this email in reply: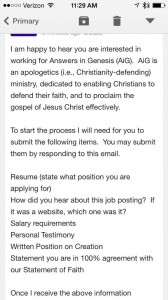 As you can see, they specify the job is for AiG and then require a religious test to show your commitment to the organizations faith. While they do claim here the job is for AiG, the position applied for is the same as the screenshots above, to work solely on their for-profit business the Ark Encounter.
Ken Ham and his organization are simply finding a way to skirt around federal law in order to discriminate against employees being hired for the Ark Encounter. Of course, I have continued to ask Ham about this and he ignores the question or simply calls me an anti-Christian liar. I even took Ham to this task on the radio recently and was simply hung up on.
If Ham had nothing to hide he would address these claims instead of simply attacking me directly.
I asked AU about a potential lawsuit over AiG's action and they said via email:
We have been reviewing the legal issues relevant to a potential lawsuit concerning the Ark Park and are continuing to do so.
So no final decision yet on the next course of action has been made, Ham's shady business activities are not going unnoticed.