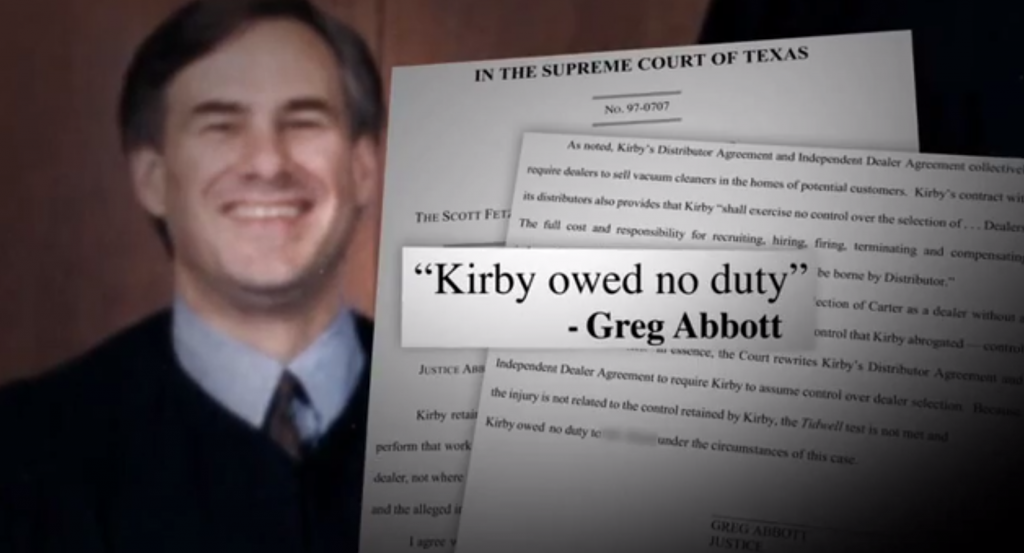 Wendy Davis (D), who is running what many are calling a long shot campaign for Texas governor has decided to run a highly controversial ad as part of her campaign that highlights her opponent's choice to side with a corporation over a rape victim.
Kirby Vacuum had failed to run a background check on its door-to-door salesman who entered a women's house for a demonstration and brutally raped her. The women sued Kirby for not doing background checks on salesman they sent into people homes, holding them responsible, in part, for her rape.
The case went all the way to the Texas Supreme Court where all but one judge ruled in the victims favor. That one judge being Davis' opponent Greg Abbot (R), who sided with Kirby saying they should not be held responsible for their actions.
The ad (below) is seen as even riskier because the Davis campaign had not spoken with the victim before running the ad.
(h/t Political Wire)