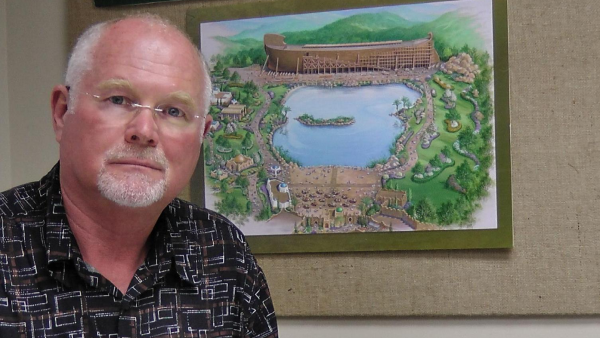 Answers in Genesis are firing back, this time claiming constitutional violations over the Kentucky Tourisms board actions that could result in the loss of an 18 million dollar tax incentive for the organizations new Ark Encounter theme park.
"We expect all of the companies that get tax incentives to obey the law," said Gil Lawson, communications director for the Kentucky Tourism, Arts and Heritage Cabinet.
As reported earlier this week, the theme park's tax incentive application came under question after its hiring practices that required employees to sign a "statement of faith" affirming their belief in biblical creationism.
"We're hoping the state takes a hard look at their position, and changes their position so it doesn't go further than this," says Answers in Genesis Executive President Mike Zovath.
Zovath claims that if the state rejects their application that the state would, "violate the organization's First Amendment and state constitutional rights."
Yet the constitutional rights at both the state and federal level forbid a for-profit organization from holding employees to a religious test.
According to the U.S. Equal Employment Opportunity Commission:
Religious discrimination involves treating a person (an applicant or employee) unfavorably because of his or her religious beliefs. The law protects not only people who belong to traditional, organized religions, such as Buddhism, Christianity, Hinduism, Islam, and Judaism, but also others who have sincerely held religious, ethical or moral beliefs.
And then plainly states:
The law forbids discrimination when it comes to any aspect of employment, including hiring, firing, pay, job assignments, promotions, layoff, training, fringe benefits, and any other term or condition of employment.
And in Kentucky, The Kentucky Civil Rights Act prohibits employers of eight or more persons from discriminating in employment on the basis of religion (KY Rev. Stat. Sec. 344.010 et seq.).
According the application to qualify for the tax incentive, the Ark Encounter states it will hire more than 200 employees, down from their original estimate of over 900, (perhaps another red flag for the state.)
Requiring employees of the Ark Encounter to hold a specific religious belief is a federal and state violation. So Zovath has no case for discrimination of violations against the organizations rights.
Once again, a cry of religious persecution from Ken Ham and his organization when they are openly asking for religious privilege that clearly violates constitutional law.
I expect the organization to attempt legal action if they are denied the tax incentive, a case that would be hilarious to watch play out.