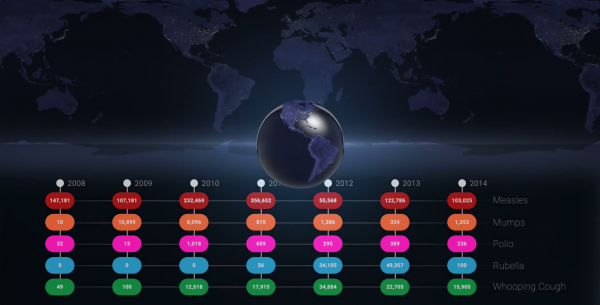 This incredible info-video put together by GOOD Magazine shows just how much damage not vaccinating does.
You would think governments and individuals would make vaccinating citizens against harmful diseases a high priority. But this video, based off a map created by the Council on Foreign Relations, shows that this isn't always the case—and as a result, whooping cough, measles, and polio have returned in epidemic proportions in some areas.
You can read the rest of their article here, and watch the video below.