What better way for me to start out International Skeptics Day than by introducing myself and starting my writing here on Danthropology!
My name is Matthew O'Neil; I am an atheist, a teacher, and the author of You Say That I Am: Jesus and the Messianic Problem from Dangerous Little Books (2014).  I also will be releasing my second book Come Lord Jesus, a book discussing the modern day sexual taboos and marginalization of groups like women and homosexuals, through Pitchstone Publishers later this year.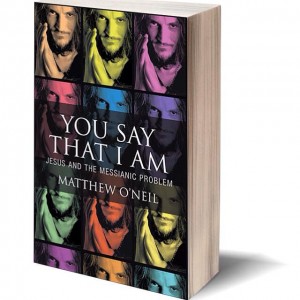 My formal education is in music and theater (BA), theology (MA), mediation and education (graduate certification).  I tend to focus more on human rights issues, through my personal
blog
, where I primarily take advantage of my knowledge of theology and Judeo-Christian scripture.
I know it sounds funny to have an atheist blogger who has a formal education in scripture, but my primary reason for having studied theology was to use it to explain why our modern understanding of it is so skewed and misappropriated.  Even the small amount of independent study I did, prior to starting my degree, demonstrated how little I, and the general religious population, knew of the actual context of the original writings.
I hope you enjoy my writings and I look forward to receiving your feedback.  Happy International Skeptics Day!