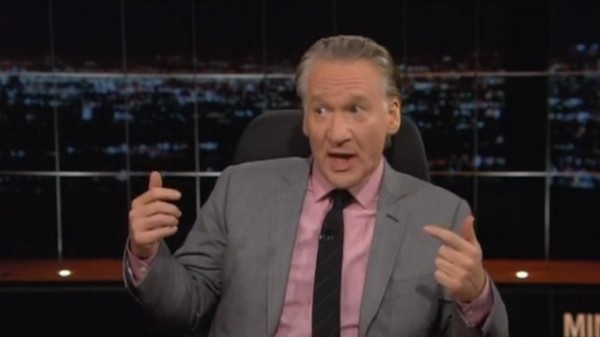 Among the circles I run in, it is often a very unpopular opinion that I dislike Bill Maher. I just don't find him that funny for a list of reasons. While I can agree with him on many issues related to liberalism or religion, overall he just doesn't do it for me.
I am often called out though because I refer to Maher as being an anti-vaxxer and many people claim he is not, he just thinks we should question "big pharma" and he seems to buy into vaccine related myths.
Well, we can now put it to bed, he is an anti-vaxxer. Maybe not in the traditional sense, but as he explained in a new interview with Playboy,
"I've never argued that vaccines don't work. I just don't think you need them. There are so many maladies now that used to be rare and now are much more prevalent—things like allergies, ADD, asthma, migraines, autoimmune disorders, chronic fatigue, colitis, more colds. I'm not saying vaccines cause any of them, but the modern immune system might be less robust than it used to be because it doesn't get its full workout going through a disease like the measles. I'm glad vaccines exist, just like I'm glad antibiotics exist, but we've abused the hell out of them. Bugs that no antibiotic works on anymore? I worry about that a lot more."
Measles kills around 16 people an hour around the world and Maher thinks our immune systems might be weaker because we don't get it.
Sure, he add that he isn't saying vaccines cause these problems, but he will dish out his ignorant, not scientifically based opinion on the matter anyway.
So vaccines work, Maher admits, and they save millions of lives around the world, but he doesn't want you to get them.
It just doesn't make sense.
(Photo: Real Time with Bill Maher / YouTube screen shot)