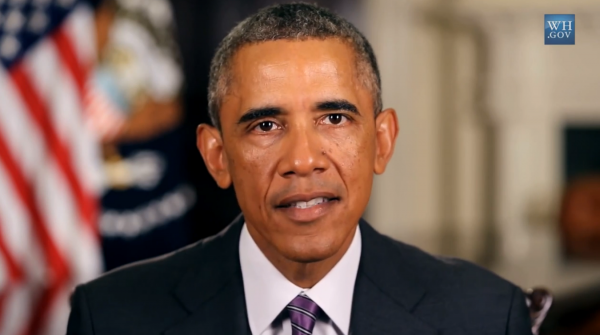 Answering the call of an online petition signed by over 120,000 citizens in just three months calling for an end to conversion therapy, a religious practice that believes you can "repair" homosexuality, transgender men and women and other gender or sexuality identifications with aggressive therapy.
The bill was inspired by Leelah Alcorn, a 17-year-old transgender teen who committed suicide this past December.
"We share your concern about its potentially devastating effects on the lives of transgender as well as gay, lesbian, bisexual, and queer youth," White House adviser Valerie Jarrett wrote in response to the petition.

"As part of our dedication to protecting America's youth, this administration supports efforts to ban the use of conversion therapy for minors."
LGBT groups and mental health experts warn that such therapy leads to depression and suicide because the "patient" is told they are broken and must be fixed and are encouraged to hide their true selves.
Yet some religious leaders and conservative doctors do not agree. As reported by the BBC,
"We believe that change is still possible. People go to therapy because they can change, because it really does work," David Pickup, a family therapist in California and Texas, told the New York Times. "We help people grow into their authentic selves."
Pickup's statement and beliefs are not supported by scientific evidence or consensus and is based in nothing but a personal belief that homosexuality or gender fluidity is a sin.
And while the Obama administration did not ask congress to act in banning conversion therapy, Mara Keisling, the executive director of the National Center for Transgender Equality, was still enthusiastic about the president's remarks.
"Having President Obama and the weight of the White House behind efforts to ban conversion therapy is so critical in the fight for transgender and LGBT young people," Ms Keisling said.
This is welcome progress in a long road to ending the suffering this country is causing gay, lesbian and transgender youth and adults. In her suicide note posted on Tumblr, Leelah Alcorn wrote that, "The only way I will rest in peace is if one day transgender people aren't treated the way I was… My death needs to mean something. Fix society. Please."
Let's fix society. Please.