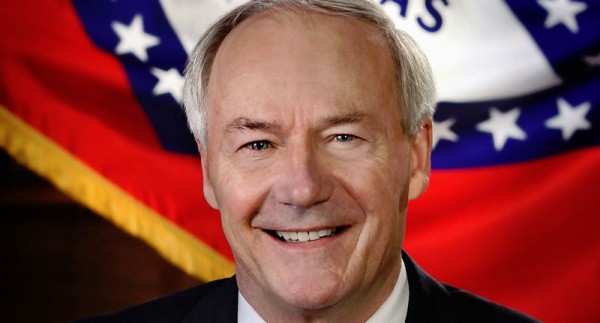 Support for equality is coming from places you would never expect. Yesterday, NASCAR spoke out against Indiana's religious freedom bill that allows business to refuse service to same-sex couples.
Today, in response to a similar, but more strict bill in Arkansas Wal-Mart has asked that Gov. Asa Hutchinson veto the states bill that was passed just yesterday by the states lawmakers.
Wal-Mart, the worlds largest retailer which is based in Bentonville, Ark., issued a statement saying the Arkansas bill threatened to undermine "the spirit of inclusion" in the state and "does not reflect the values we proudly uphold."
New York, Connecticut and the city of San Francisco responded to the Indiana bill by cutting all government funded travel to the state and it seems businesses, states and even celebrities are ready to act the same towards the Arkansas bill.
Cities inside of Indiana, such as Indianapolis have spoken out against the governors decision to sign the bill and have made it clear that their cities are inclusionary.
Do these lawmakers truly believe that enacting bigoted religious laws are more important than strengthening their states economies?
The country is calling on Gov. Hutchinson to veto the bill, a bill he has stated he plans to sign. Will the fallout in Indiana change his mind?
Time will tell.
Update:
Think Progress just sent out this tweet that Gov. Hutchinson is not signing the bill in its current state.
BREAKING: Arkansas Governor announces he has asked legislature to recall bill similar to Indiana's, won't sign unless there are changes

— ThinkProgress (@thinkprogress) April 1, 2015
During a press conference today Gov. Hutchinson said he would not sign the bill and sent it back to legislators, saying,
"We wanted to have it crafted similar to what is at the federal level," Hutchinson said. "To do that, though, changes need to be made. The bill that is on my desk at the present time does not precisely mirror the federal law."
And he went on to say that he is thinking about signing an executive order to bar discrimination among the states workforce,
"The issue has become divisive because our nation remains split on how to balance the diversity of our culture with the traditions and firmly held religious convictions," Hutchinson said. "It has divided families, and there is clearly a generational gap on this issue."
He used the example that his own son signed a petition and asked his father not to sign the bill.