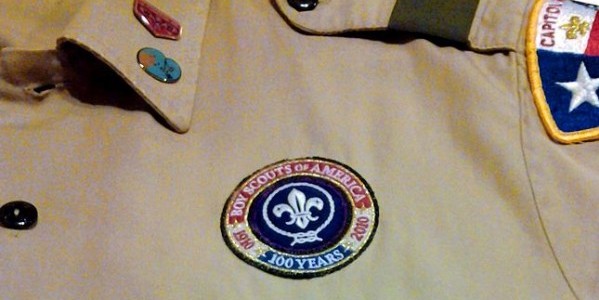 As I reported earlier last week, the president of the Boy Scouts of America announced that he did not believe the Scouts could survive if they continued to ban homosexual scout leaders.
However, his statement really upset the Christian right, who are still upset over the fact that the Scouts recently decided to allow gay scout members to join the troops.
One of these critics, Matt Barber, is warning parents that if the Scouts allow gay scout leaders, their children will be molested.
"… It's only a matter of time until the BSA is forced to capitulate to sexual extremists' political demands and allow homosexual adults — men who define their identity based upon carnal appetites for other males — to take your boys on overnight camping trips."
He continues:
"Parents, the BSA is about to place political correctness above your child's safety to a level unprecedented in the once-honorable organization's long and storied history. This is not an opinion. It's an empirical, quantifiable certainty."
What empirical evidence does Barber cite? Well, no to be exact, because none exists that can back up his totally ignorant claim.
Evidence does not, however, stop people like Barber from equating homosexuality with pedophilia.
Barber, not done spewing his bigotry continues yet again:
"Parents, you've been warned. If you leave your children in the Boy or Girls Scouts of America [which now allows transgender scouts], anything that might happen is on your head.

"the BSA remains committed to child-endangerment and extremist sexual activism."
It seems to me the only pedophiles there are to fear in this scenario is the Christian right, who seems to manufacture child molesters at a pace only comparable to the Catholic Church.
(h/t Friendly Atheist)
(Image: by Wbraswell / Creative Commons)