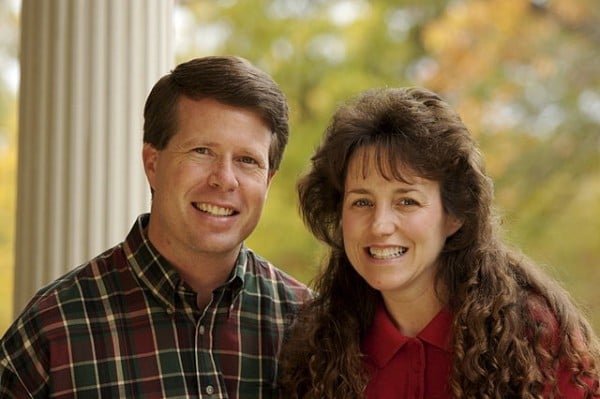 In 2002, Jim Bob Duggar ran an unsuccessful campaign for U.S. Senate.
The reality TV star listed a host of issues on his website, one of which seems relevant today, given the crimes his family is now dealing with.
When asked about his position on abortion, especially as a result of rape or incest, Jim Bob called for capital punishment, better known as the death penalty.
If a woman is raped, the rapist should be executed instead of the innocent unborn baby. Adoption is an option. Many couples would love to adopt and are waiting for a baby. Abortion has been and always will be the destruction of an innocent child. Rape and incest represent heinous crimes and as such should be treated as capital crimes. The developing infant committed no crime and should be allowed to live. In the unlikely event that the life of both mother and baby would both be lost (for example, a tubal pregnancy) all should be done to save the life of the mother.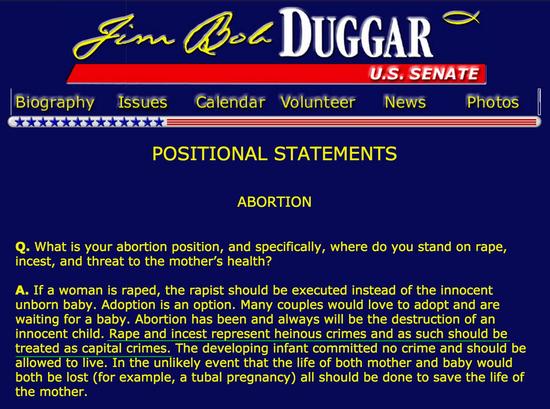 With the news breaking last week that Josh Duggar sexually assaulted five minors, four being his own sisters, only a handful of years after this campaign, that makes Jim Bob's stance on the issue just that much more important.
Granted, Josh never had sexual intercourse with his sisters that we are aware of, Jim Bob's handling of that situation is radically different. You would think someone willing to put someone to death for sex with a sibling would come down pretty hard on someone fondling them.
Instead, Jim Bob decided to take many measures to cover up the crimes and only told a family friend and church leader who he trusted. The family friend turned out to be a state trooper now serving 56 years in prison for child pornography.
It's no wonder the people of Arkansas found Jim Bob to be so unelectable. The man doesn't seem to have an ounce of integrity in him.
(Image: Jim Bob Duggar / Family Blog / Facebook)