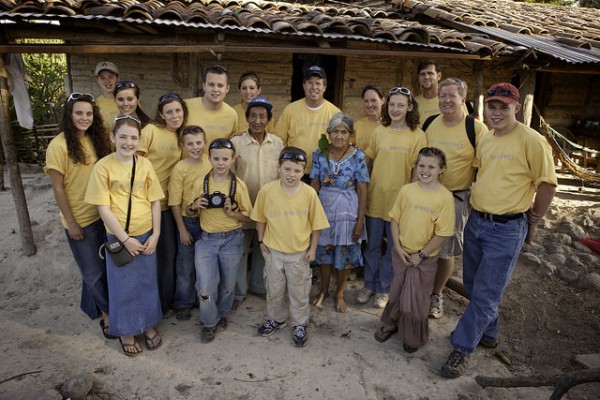 Two days ago I posted a story about the fact that TLC's Josh Duggar of 19 Kids and Counting was turned over to police for allegedly sexually assaulting a minor.
Today, TMZ (yes, the celebrity gossip site) has confirmed with law enforcement that Josh –who was around 14 at the time– was the alleged molester of five girls starting in 2002. An unknown number of the five girls are reported to be Josh's own sisters.
TMZ reports that:
According to the police report, Josh fondled the genitals and breasts of the girls, some of whom were sleeping, but sometimes they were interacting with him … in one case reading a book.

There was another reported incident 9 months later. According to the police report, the police were not immediately contacted. Instead, Jim Bob, the dad, met with church elders and agreed Josh should be put in a treatment program. The police report says Josh's mom, Michelle, said it wasn't really a treatment center … they simply sent Josh to a guy who was remodeling a building to do manual labor.
This story is unfolding quickly and many of the Duggar's fans are denying the incidents even happened, but more and more reports are coming to light making the case against Josh rather damning.
It also turns out that Jim Bob did not contact the authorities for over a year after Josh confessed to him. That is downright disgusting and if possible should be investigated for his role in covering this up and leaving authorities unable to prosecute Josh now.
Jim Bob only went to authorities after a canceled 2006 Oprah appearance in which someone alerted the show of Josh's actions and the show's producers sent the email to authorities.
As someone whose job it is to lobby against the rights of same-sex couples and who frequently speaks out against the immorality of homosexual behavior, his own actions should be called into question, especially as a father of three young girls.
Update: Josh Duggar has admitted to molestation accusations and resigned from the Family Research Council.
(Image: Lwp Kommunikáció / Flickr / Creative Commons)