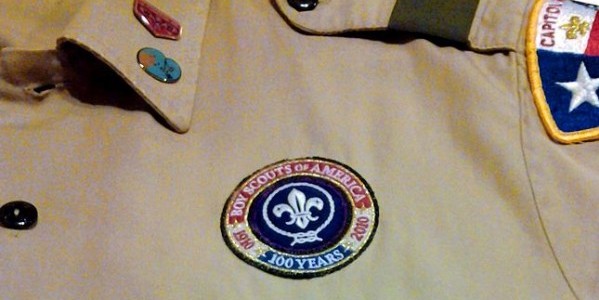 Times are changing and the Boy Scouts of America are being forced to adapt.
Back in 2013 the organization made headlines and stirred up right wing controversy when they finally stated that gay scouts could not be kicked out of the organization. Yet the still maintained a ban on gay scout leaders, something that did not make the LGBT community and advocates happy.
But now, the scouts see the writing on the wall and President Robert Gates has said that the homophobia inside the organization must stop or the group won't be around much longer.
"The status quo in our movement's membership standards cannot be sustained," said Gates.
It is worth mentioning this is all talk right now, and given the backlash the group got for its inclusion of gay scouts, they will not rush to accept gay leaders, but local clubs have already defied the ban, such as a troop in New York.
The Boy Scouts have a lot to learn from the Girl Scouts, an unaffiliated organization that in 2011 said they would accept transgender girls into their troops and just this week once again reaffirmed their position, despite the massive backlash from the Christian right.
(Image: by Wbraswell / Creative Commons)