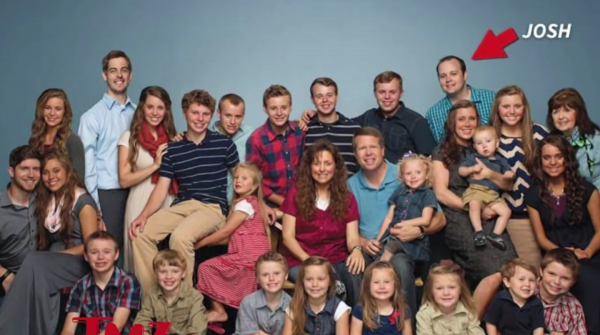 Last Friday, TLC pulled 19 Kids and Counting off the air after allegations that Josh Duggar molested four of his sisters and one friend of the family proved to be true.
The news sparked an immediate call for the show's cancelation and TLC only responded by saying it was "saddened and troubled" by the recent revelations and after airing a Josh heavy marathon on Wednesday night, pulled the show entirely from its schedule on Thursday afternoon. The network, however, has not mentioned the fate for the future of the show.
While many believe the show must be canceled, fans of the show are also demanding the show remain on the air. TLC seems to be in a position to choose between the right thing to do, morally, or the right thing to do for its shareholders. 19 Kids is the network's most popular show and losing it would mean a big hit for the network.
However, sources close to the network say executives are considering a middle ground, continuing on with the show, but only after firing Josh Duggar.
While the idea is not confirmed by the network, it is an idea worth looking at. Would it be okay to continue documenting this family without the pedophile son in the picture?
The answer is simple. No, it is not okay.
Why? Simple, Jim Bob and Michelle Duggar covered up their son's actions, protected him from legal prosecution and allowed their son to continue living under their roof.
The only person Jim Bob told originally about the crime was a state trooper who failed to report the crime as he was obligated to do and then the same trooper was later sentenced to 56 years in prison on child pornography charges.
The question of Josh getting treatment for his actions is one not easily answered, original reports, including the police report claim Josh went to a clinic, but that clinic was discovered to be founded by a serial sexual harasser, but Michelle Duggar implies in statements that Josh never went to a clinic and was only sent to a friend's house for a summer of manual labor.
Jim Bob and Michelle are hardly fit to be parents, let alone role models on television for the world to see. They put their daughters in harm's way, knowing their son was a sexual predator and then did nothing about it and kept the matter as hidden as possible, only going to the authorities when word finally got out.
TLC only has one real option here, to cancel the show and never air another episode of this family again.
(Image: TMZ / YouTube Screenshot)