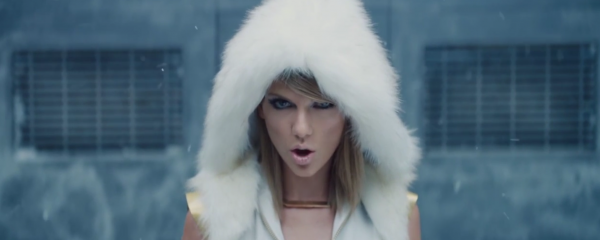 In an exclusive interview with Maxim magazine in which pop-star Taylor Swift graces the cover for the magazines "Hot 100" list in which the editors rank women based on their attractiveness, Swift took a different approach to the celebrating her "hotness."
Instead of gloating she discussed the double standard placed upon women in the world and finally embraces feminism and discusses the role it plays in her life.
"Honestly, I didn't have an accurate definition of feminism when I was younger. I didn't quite see all the ways that feminism is vital to growing up in the world we live in. I think that when I used to say, "Oh, feminism's not really on my radar," it was because when I was just seen as a kid, I wasn't as threatening. I didn't see myself being held back until I was a woman. Or the double standards in headlines, the double standards in the way stories are told, the double standards in the way things are perceived," she told the magazine.
A big step from the girl who in a 2012 interview with The Daily Beast avoided the label and said it created a "boys versus girls" situation.
But it seems being in the media spotlight and being scrutinized for every life decision has changed the musician's mind about the label and she openly embraces it now.
"A man writing about his feelings from a vulnerable place is brave; a woman writing about her feelings from a vulnerable place is oversharing or whining. Misogyny is ingrained in people from the time they are born. So to me, feminism is probably the most important movement that you could embrace, because it's just basically another word for equality."
I am happy to see her using her fame and voice to spread this kind of message. Putting an end to these double standards starts with women like Swift speaking out and empowering others to do the same.
Now here is her feminist hero inspired video for Bad Blood:
(Image: Taylor Swift / YouTube screenshot)