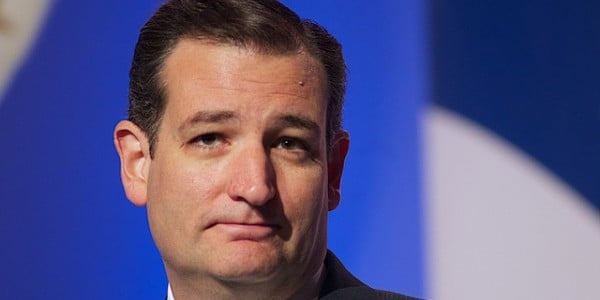 In an apparent effort to inflame racial tension, Senator Ted Cruz has blamed President Obama for inflaming racial tension under his presidency. In a speech to the US Hispanic chamber of commerce the 2016 presidential candidate said that Obama "could have chosen to be a leader" but insisted that the president:
"has made decisions that I think have inflamed racial tensions – that have divided us rather than bringing us together."
According to Raw Story Cruz's speech didn't stop there and, "included other controversial assertions, including that the growth of national support for same-sex marriage was "heartbreaking" and that Democrats had tried to "scare" Hispanics into voting for them by talking about immigration."
Cruz believes that the presidents position of understand the struggles African-American's face in the US has done more harm and those like Cruz believe that the president should side with law enforcement every time.
In reality, Cruz doesn't want Obama to be a leader, because that is exactly what he is doing. He is holding press conferences in which he pulls no punches in questioning the state of racial relations in the US and instead is explaining to the American people what it was like to grow up a black child in the states.
Cruz wants a police union crony to be in power, one who will pander to and defend even the most heinous of crimes committed by law enforcement against black communities.
Ted Cruz is a coward unwilling to defend those who need it most.
(Image: Jamelle Bouie / Flickr / Creative Commons)