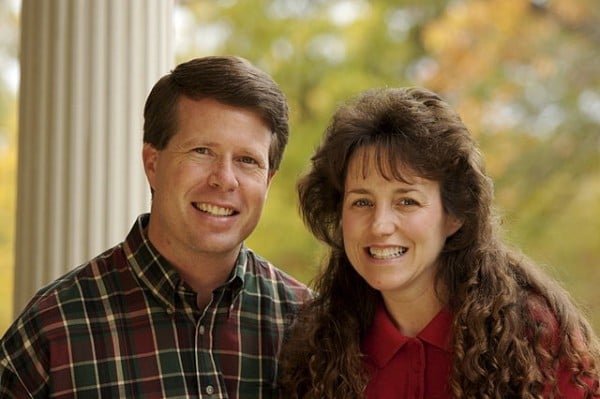 Update from Friendly Atheist: A CNN article says that Josh Duggar did not, in fact, stay at this clinic, contrary to the police report:
Jim Bob Duggar initially said upon finding out about his actions, they sent their son to a "Christian ministry" for some "hard physical work and counseling," but Michelle Duggar later revealed they simply sent him to stay with a family friend for a period of time.
A little digging into the police report filed against TV's Josh Duggar by Hemant Mehta uncovered something really interesting about the clinic Josh was sent to by his parents after they discovered he had been sexually assaulting his sisters and one other girl.
According to the police report:
[Jim Bob Duggar] said that after these incidents, he had met with the elders of his church and had told them what was going on. James said that they all agreed that [Josh] needed to be put into a treatment program… James said that they found out about a Christian program in Little Rock which they felt more comfortable with. James said that he could not remember the name of the program, but that it was conducted by a Christian ministry in the old Veterans Hospital in Little Rock and the man who ran it was Harold Walker. James said that he thought that the program was affiliated with the Little Rock Police Department since they had a station in the same building.
The center run by Harold Walker was the Basic Life Principles Training Center, and the founder of Institute in Basic Life Principles is Bill Gothard, a Christian leader who left his ministry last year after 34 women accused him of sexual harassment.
So a serial harasser starts a clinic and is apparently the place that helped Josh get himself back on track. Something doesn't seem right about this and while we have zero evidence that Josh's actions have continued past the age of 17, one must hope authorities are checking in on this as Josh is the father of a young girl.
We have zero reasons to believe his issues have been properly addressed by anyone qualified and it seems his family has done nothing but made every attempt to sweep this whole thing under a rug.
Josh's parents never even once mentioned their daughters in their public statement about the incidents and only said this has brought them closer to God and made Josh sound more like a victim than a sexual predator.
(Photo: Jim Bob Duggar / Family Blog / Facebook)