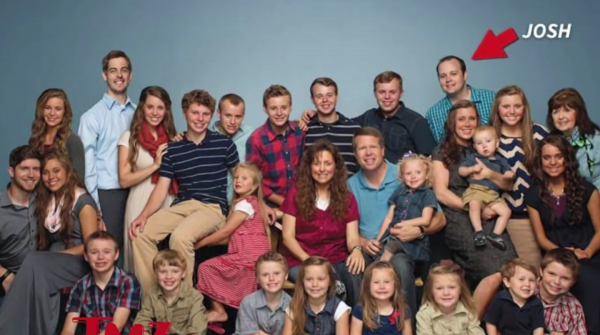 TLC has finally taken a step in the right direction.
After airing a 19 Kids and Counting Marathon last night, the TLC Network has announced they are pulling 19 Kids and Counting from the lineup.
No official announcement has been made about the future of the show, but having all scheduled broadcasts pulled off the air is not a good sign for the show.
The network did, however, release a statement saying they would be pulling the show off the air:
"Effective immediately, TLC has pulled all episodes of 19 Kids and Counting currently from the air. We are deeply saddened and troubled by this heartbreaking situation, and our thoughts and prayers are with the family and victims at this difficult time."
Yesterday Josh Duggar admitted to sexually assaulted five girls, four of which are his sisters. From police reports we know one of the sisters is still a minor, meaning Josh molested her when she was about 5 years-old. In a statement to People Magazine Josh said:
"Twelve years ago, as a young teenager. I acted inexcusably for which I am extremely sorry and deeply regret." He continues, "We spoke with authorities where I confessed my wrongdoing, and my parents arranged for me and those affected by my actions to receive counseling."
Duggar's wife Anna says he confessed his "past teenage mistakes" to her 2 years before they were engaged to be married and claims the counseling he went through after the incidents "changed his life."
Josh's parents released a joint statement:
"Back 12 years ago our family went through one of the most difficult times of our lives," the statement reads. "When Josh was a young teenager, he made some very bad mistakes, and we were shocked. We had tried to teach him right from wrong. That dark and difficult time caused us to seek God like never before."

It continues, "Even though we would never choose to go through something so terrible, each one of our family members drew closer to God. We pray that as people watch our lives they see that we are not a perfect family. We have challenges and struggles every day. It is one of the reasons we treasure our faith so much because God's kindness and goodness and forgiveness are extended to us – even though we are so undeserving. We hope somehow the story of our journey – the good times and the difficult times – cause you to see the kindness of God and learn that He can bring you through anything."
In related news, General Mills has stated they have blacklisted the show and pulled all advertising support.
(Image: TMZ / YouTube Screenshot)