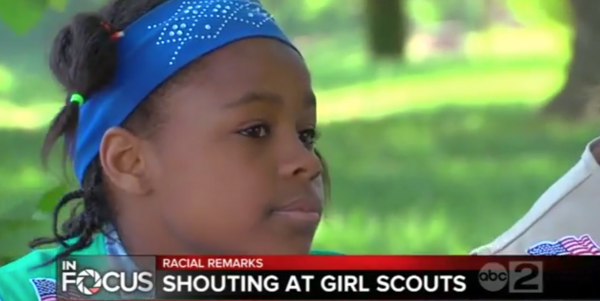 Several members of the Girl Scouts of the Chesapeake Bay Troop 176 attended a city council meeting to speak up for animals that were allegedly abused and mistreated by A Buddy For Life, the county's animal control vendor. The girls kindness was met with hate and racism.
"I felt really bad for the animals because that wasn't a really good home for them," said Amaya Spurlock, 10.
Adults at the meeting apparently took issue with the Girl Scouts voicing their concern for the animals and they decided to throw racial slurs and insults at the girls.
"They were saying, "Go back to Baltimore, where you belong," and they started pointing out me and my sisters," said Arianna Spurlock, who is 13.
None of the girls from the troop lives in Baltimore, which is more than an hour away.
The girls also told reporters they were called "animals."
The comments came from apparent supporters for A Buddy For Life, a group that denies any of their employees had anything to do with the charges against them.
The Cecil Times
reported that a surprise visit to the facility "found unremoved feces, odors and many dogs with serious 'mange' and other skin conditions." There are also allegations of "overstaffing at the taxpayer expense." The company has been repeatedly fined for violating state and federal laws.
Outside of the event, a confrontation between a troop leader and those throwing insults at the girls was caught on tape with the troop leader saying, "You guys, no racial comments, okay?"
Apparently adults need to be told that it is not okay to yell racial slurs at people, especially young children.
Parents of the troop members wanted to file a lawsuit for the abuse but were told since the "n-word" was not used, they could not file a case.
(Image: ABC 2 / Video screencapture)