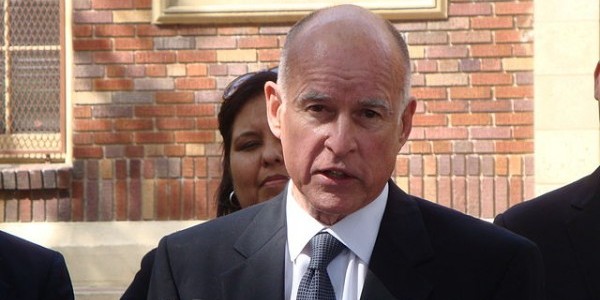 According to San Jose Mercury News, California Governor Jerry Brown has signed SB-277, the controversial vaccination bill that requires almost all California schoolchildren to by fully vaccinated in order to attend public or private school, regardless of their parents' personal or religious beliefs.
"The science is clear that vaccines dramatically protect children against a number of infectious and dangerous diseases," Brown wrote (posted below). "While it's true that no medical intervention is without risk, the evidence shows that immunization powerfully benefits and protects the community."
This is a huge victory for the people of California. Personal exemptions had been used by countless misinformed parents to avoid vaccinating their children from preventable diseases, putting themselves and others at risk.
According to Tara Haelle at Forbes, "The law applies to students attending any public or private school in the state, so parents who choose not to vaccinate children for non-medical reasons would need to homeschool their children."
In a statement issued by the
Secular Coalition for California
, a group who has long supported the measure, executive member David Diskin said:
"We are thrilled that the millions of non-religious families, and those who cannot be vaccinated for health reasons, will no longer have to suffer from the anti-science and religious exemptions that put our communities at risk."
You can read the governor's statement on the bill below:
[Image: Neon Tommy / Flickr / Creative Commons]