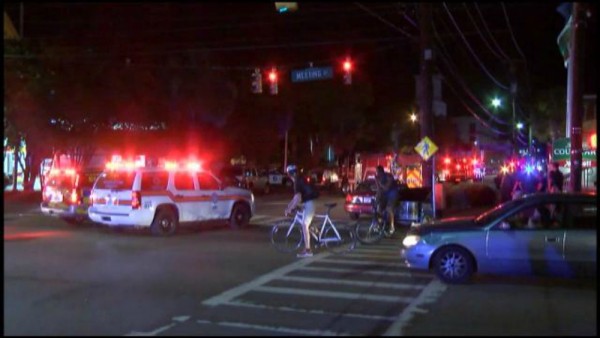 Today police identified and then captured Dylann Storm Roof, the man suspected of killing nine people in the mass shooting at Emanuel African Methodist Episcopal Church in Charleston, South Carolina Wednesday night.
According to Sylvia Johnson, the cousin of the church's pastor, the Rev. Clementa Pinckney who is also a seated Democratic state senator, told NBC News that the gunman reportedly entered the church and asked for Pinckney.
Roof stayed in the church for an hour, seated next to Pinkney before opening fire, killing nine church goers, including the senator.
"He just said, 'I have to do it'," Johnson told NBC News. "He said, 'You rape our women and you're taking over our country and you have to go.'"
Reports also indicate the Roof left a victim alive, not shot so that she could tell the world what he had done.
"Over a dozen times on last night it was said that this victim who was not shot but was there, her life was spared because the shooter said 'I am not going to shoot you' or 'I'm not gonna, I'm going to let you go because I want you to be able to tell them what happened,'" said Dot Scott, the Charleston chapter president of the National Association for the Advancement of Colored People.
A survivor also reported that the gunman stood up and announced that he was there to shoot black people.
(Image: video screenshot)