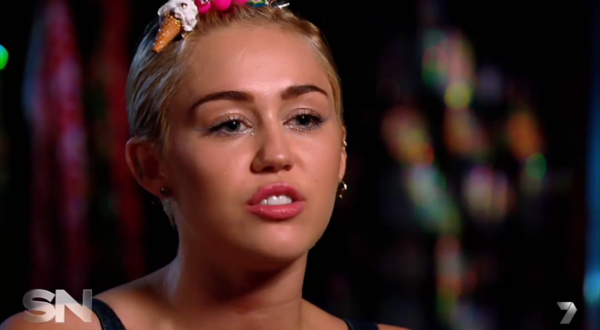 After her explosive and candid interview with Paper magazine earlier this month, Miley Cyrus is keeping the focus on gender expression by launching a new photo series with Instagram to celebrate transgender and gender expansive people.
"I'm launching #InstaPride today, in partnership with @Instagram, to share stories of transgender and gender expansive people from around the country," Cyrus wrote on Instagram. "Over the next 2 weeks, you'll meet them and the people in their lives who support them, as we highlight their stories of resilience."
The first photo of the #InstaPride hashtag is of Leo Sheng, a transgender man who has been transitioning for a little over a year.
At a time when transgender issues and gender expression are finally being thrust into the mainstream, Cyrus has become an important voice. She recently revealed that she herself is gender-fluid and launching the Happy Hippie Foundation, an organization that offers services to homeless and LGBT youth.
Cyrus has shown she is more than a manufactured Disney pop-star and is coming into her own and is using her fame to make a real impact on the lives of LGBTQ people, not only in the US, but around the world.
(Image: YouTube screen capture)