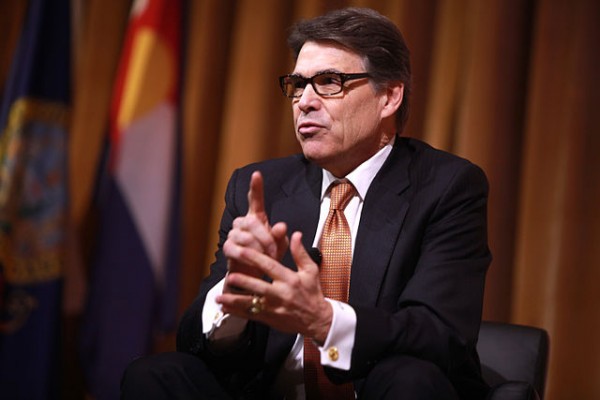 The Republican presidential candidate field has been working overtime trying to pretend that Wednesday night's shooting in Charleston, South Carolina was not related to race. Former Texas Governor and GOP candidate Rick Perry even went as far as to suggest that the shooting was nothing more than a drug-induced "accident."
Perry was asked by NewsmaxTV, about the fatal shooting said he didn't know if the tragedy was an "act of terror", but acknowledged it was "a crime of hate".
But he did say there was a "real issue to be talked about" – drugs.
"It seems to me – again, without having all the details about this one – that these individuals have been medicated. And there may be a real issue in this country, from the standpoint of these drugs, and how they're used," Perry said.
While it is true acquaintances of the shooter Dylann Roof acknowledged his drug use, they also pointed out that Roof has a history of racism, telling one friend he wanted to start a new civil war, and telling the victims inside the church he was there to shoot black people.
There should be no doubt in anyone's head that Roof's motivations were racial and that he was himself a racist. Yet the Republican Party and their media outlet, Fox News, seem dead set on explaining away the motivations to attacks on Christianity, drugs and or mental illness.
Racism in the US cannot be addressed if people refuse to accept it exists and want to protect the racist class by excusing away their actions.
The only solution to racism is to confront it head on. Something the Republican Party has made it more than clear they have no intention on doing.
[Image: Gage Skidmore / Creative Commons]