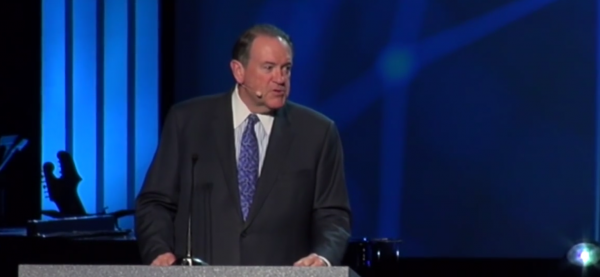 Republican presidential candidate Mike Huckabee has removed endorsements by Jim Bob Duggar, star of TLC's 19 Kids and Counting, from his campaign website.
The endorsements seem to have been quietly taken down Monday night ahead of the couples Fox News interview in which they went to great lengths to excuse the actions of their son.
Two weeks ago after the story broke that Josh Duggar had sexually assaulted five girls, including his own sisters, Huckabee came to the Duggar's defense, saying that Josh's actions were "inexcusable but not unforgivable," and said he stood by the family.
It seems now that standing by the family may no longer be good for polling.
(Image: YouTube screen capture)