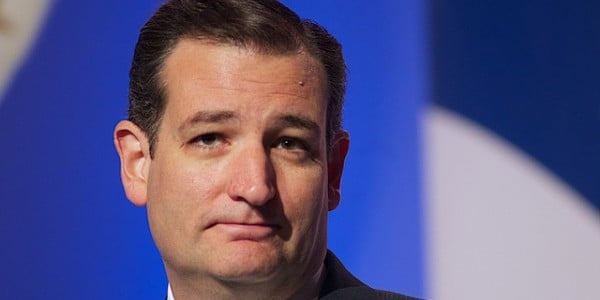 Republican presidential hopeful Ted Cruz was asked by Today host Savannah Guthrie if he would support county clerks denying marriage licenses to interracial couples in the same way he is supporting clerks doing the same to same-sex couples.
"Well, there's no religious backing for that," Cruz told Guthrie who then pointed out that religious arguments had been used against interracial marriage.
She followed up by asking whether Cruz would have opposed the Supreme Court decision in Loving v. Virginia striking down bans on interracial marriage.
"Of course not," Cruz said. "We fought a bloody civil war over the original sin of our country, which was slavery. Slavery was grotesque and immoral and some 600,000 Americans spilled their blood on American soil and lost their lives to expunge it. We passed the 13th, 14th and 15th amendments to the Constitution, to ensure everyone has equal rights regardless of race. And that was honoring the promise of the Constitution."
It is mind-blowing that these politicians cannot see the similarities of this debate and still see race as something you are born with and sexual orientation as a choice.
Does Cruz think we need to fight a bloody war to finally realize that same-sex marriage is a right, just as he thinks we needed to do in order to understand slavery is wrong?
Let's spare us all the bloodshed and just give everyone equal rights and stop referring to your Bible as a source of authority on matters of government affairs.
[Image: Jamelle Bouie / Flickr / Creative Commons]