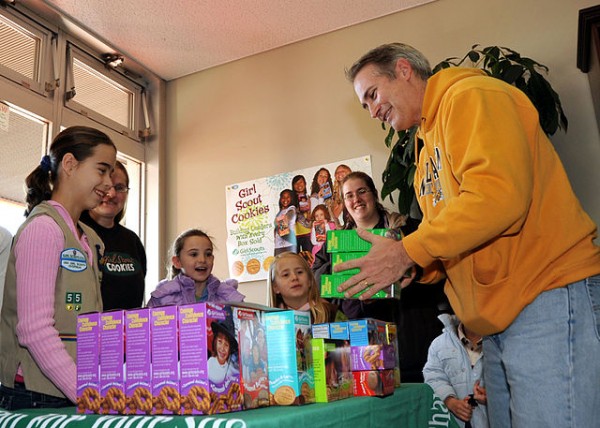 The Girl Scouts of America have integrity and this proves it.
An unnamed $100,000 donor sent the Queen Anne offices of the Girl Scouts of Western Washington a note last May asking the chapter to "guarantee that our gift will not be used to support transgender girls. If you can't, please return the money."

Council CEO Megan Ferland returned the donation, which would have sent 500 girls to camp and helped the troop meet nearly a quarter of their annual fundraising goal, with a note saying "Girl Scouts is for every girl. And every girl should have the opportunity to be a Girl Scout if she wants to."
The scouts recently announced and then even more recently affirmed their acceptance of transgender girls in the troops, posting on their website:
"Girl Scouts is proud to be the premier leadership organization for girls in the country. Placement of transgender youth is handled on a case-by-case basis, with the welfare and best interests of the child and the members of the troop/group in question a top priority," the site reads. "That said, if the child is recognized by the family and school/community as a girl and lives culturally as a girl, then Girl Scouts is an organization that can serve her in a setting that is both emotionally and physically safe."
Bravo to the Girl Scouts for standing their ground and not accepting money from transphobic bigots.
The Council decided to try to raise the lost funds through Indiegogo, a fundraising site.
"$100,000 is a lot of money," their Indiegogo page states. "In fact, it's almost a third of our entire financial assistance program for this year — and girls need this support now. That's why losing this gift is such a big deal."
And by midday Tuesday, the scouts had passed its $100,000 goal.
[Image: U.S. Navy photo by Mass Communication Specialist 2nd Class Steven Khor / Released / Public Domain]